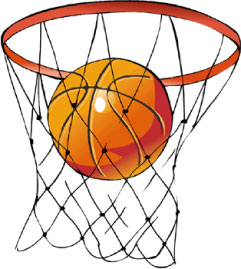 Two Basketball Women Coaches Yassin Joof-Jow and Binneh Marong are set to improve the performances of their teams following a test game between the two sides recently.
The Armed Forces Basketball Women team beat Saints women side 9-8 at an all-star game last weekend.
Despite the win over opponents, team coach Yassin Joof-Jow is not pretty satisfied with the performance of the girls as they could have performed much better, because they have been together for so long
She said the team performed below expectations which resulted into their poor result after snatching a 1-point victory ahead of their opponents.
She, however, revealed that the girls were nervous due to the high number of spectators, saying they did not have collective training, but she however, promised to go into a massive training ahead of the second round of the basketball league due to commence soon.
Madam Joof-Jow, who is also a member of the GBA, said she is working on developing academics of male and female to help develop the game in the country.
Similar sentiments were expressed by the coach of Saint's Binneh Marong, who says her girls also could not perform up to expectations.
She said both tried despite below expectations, adding that the game was for fun and they are working ahead for their preparation of the league.
Read Other Articles In Article (Archive)