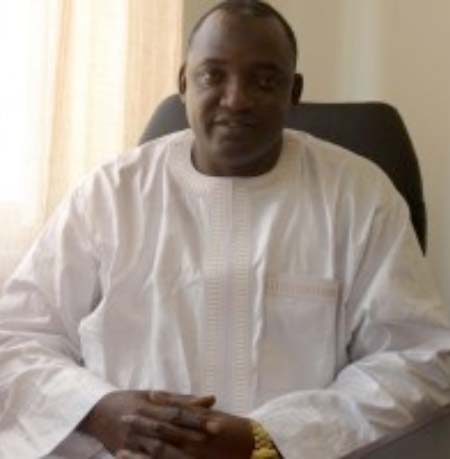 President-elect Adama Barrow on Wednesday said true change has finally reached Gambian shores.

The President-elect spoke while receiving the people of Ebo Town, who marched to the Kairaba Beach Hotel, Kololi, to pledge their full support for his change agenda.
President-elect Barrow said: "We are totally committed to building a country where one and all will thrive. Change is what we all have ever yearned for. True change has finally come to The Gambia, thanks to you.
"We want to assure you that your welfare and well-being are topmost in our minds. We are going to build a good country together: a Gambia where power will belong to the people; a Gambia where the leaders will faithfully serve the people."
Barrow said the past 22 years was a school and all Gambians passed through it.
"We all will not forget the past 22 years in a hurry...It was a school and I'm sure all of us now have graduated with a certificate," he said.
The President-elect said he would do his best to place The Gambia on a path of prosperity. He thanked the people of Ebo Town for their love, saying it propelled him to victory on 1 December.
Earlier, Aja Binta Touray, the vice chairperson of Ebo Town provisional ward committee, said the people of the ward will join hands with the incoming government to building a better Gambia.
"We have come to congratulate you and to pledge our support to your incoming government," she said.
Sheriffo Marong, who spoke on behalf of Jeshwang as a whole, said Gambians were looking for someone who would end their suffering.
He said: "We have no doubt that you will be a safe pair of hands. It is our belief, too, that your government will take this country to the next level, and will also make life better for all."
Adama Barrow will become The Gambia's third president in 51 years, when he assumes office in January 2017.
The property developer turned politician scored a clear victory over outgoing president Yahya Jammeh in the 1 December presidential election, after campaigning on a platform of change.
He is the first opposition figure to win in a general election in The Gambia, since independence in 1965.
Read Other Articles In Article (Archive)