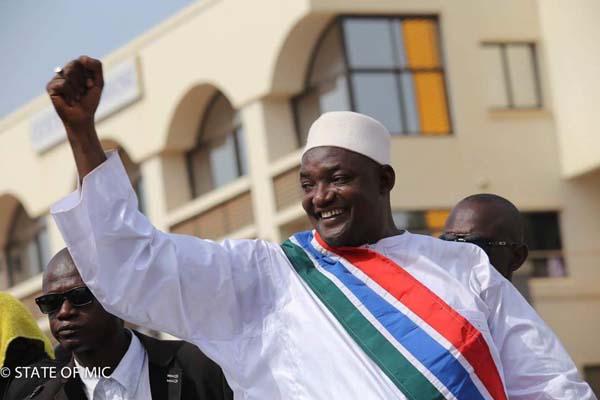 The leader of the opposition coalition has promised to put a stop to the frequent firing of civil servants, and create a civil service where people would have security of employment and peace of mind.

Speaking at a rally in Essau on Wednesday, first day of his campaign tour, Adama Barrow also promised to improve the lives and livelihood of Gambians and anyone in The Gambia, as well as improve the country's diplomatic relations with the international community.
Barrow said if elected as president, one of the hallmarks of his government would be respect for the rule of law and human rights, including freedom of expression and that he would also free all the "political prisoners".
Halifa Sallah, a member of the coalition, told the people of Essau and satellite villages that when the coalition government comes to power, they would make everything possible to fight against tribalism and promote national unity and reconciliation.
"We have seen the suffering of the people with our own eyes; so no need to repeat that, but what I want you to know is that if you give your votes to us, you will see the difference as the proof of the pudding is in the eating."
Dr Isatou Touray also appealed to the crowd to vote for the coalition, telling the women that voting for the coalition would put an end to their daily suffering.
Dembo Bojang aka Dembo by-force, co-chair of the Gambia Opposition for Electoral Reform (GOFER), said it is now time for change, the change that everybody is yearning for.
Read Other Articles In Article (Archive)