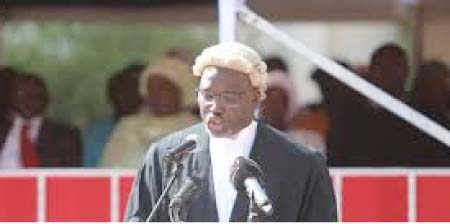 Deputies at the National Assembly on Monday withdrew the Women's (Amendment of Discrimination laws) Bill, 2019 and the Information and Communication (Amendment) Bill, 2019.

The attorney general and minister for Justice, Abubacarr Tambedou, tabled the withdrawal of the two motions before the lawmakers.
Tabling the motion, Tambedou reminded that the reason for the withdrawal of the Women's Amendment Bill 2019 is to enable the Ministry to adopt a different approach to the tabling of the different legislatures that are captured in the Bill before the parliament.
"We are coming back in different way but we want to withdraw this Bill as the first step before we do that," he added.
Moving further, Minister Tambedou indicated that the reason for the withdrawal of the Information and Communication Amendment Bill 2019, the Ministry of Information, Communication and Infrastructure wishes to consult further on this and the consultation would include the Select Committee on Education, Training and Information Communication Technology (ICT) of the National Assembly in order to provide an opportunity for that consultation to take place so that any feedback captured in the Bill would be presented back to parliament.
Read Other Articles In Article (Archive)