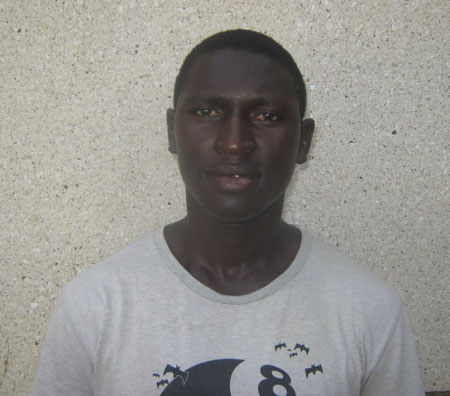 Alieu Jabang, president of Gunjur Youth Committee, who was banned by the sports governing body in Gunjur from attending football matches and other Gunjur Youth Sport Development Association (GYSDA) activities, has reacted by clarifying what he described as mere allegations levied against him by GYSDA.
He said the allegations are meant to silent him from talking about the bad leadership and hardship to which they have subjected youths and football teams in Gunjur. He added that he as the youth president cannot sit and watch them do things that are not in the interest of sports development.
Jabang said that GYSDA is the only sport committee that will fine, suspend, or ban teams and individuals from taking part in works on flimsy grounds.
"They will fine teams, players, officials and fans on issues that can be simply discussed and find solutions to," he said while speaking to journalists at a press conference recently.
He added: "They force teams to make blocks and fence the field by themselves or pay a worker to do the service. Failing to do so will land teams in heavy suspensions, fines and even bans. This is un-sportsmanship and very unfair to teams. Many teams in Gunjur pay membership contribution to participate in competitions without getting any support or even getting a share of the gate takings. "
He also said that in every nawetaan season, the association would find flimsy excuses to fine, suspend or ban teams, players, officials, or fans. "These are absolutely signs of a bad administration," Jabang said.
According to the letter from GYSDA dated 3 October 2010, Jabang is indefinitely banned from going to the field or attending any GYSDA activities for using abusive words against GYSDA members.
In another letter from GYSDA dated 6 October 2010 captioned "final warning"  Jabang was stopped from attending GYSDA organised matches as he was already under suspension before his ban for "unprofessionally and greedily soliciting funds from individuals using the name of GYSDA without its mandate".
By Sainey MK Marenah
Read Other Articles In Article (Archive)