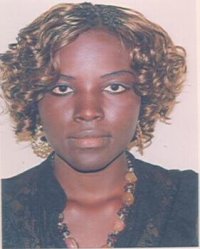 The new executive members of the Sports Journalists Association of The Gambia under the leadership of its first female president, Sainabou Kujabi, have begun their term in office by paying a courtesy call on media institutions across the country.
The familiarization tour was meant to re-establish strong partnership with all media institutions in the country and to seek their support and blessings as part of the association's effort at turning a new page for the betterment and improvement of sports in the country.
The newly elected SJAG president, Sainabou Kujabi, who has set her sight firmly on raising the standard of the association before the end of her three-year tenure, commended media chiefs for granting the new executive committee the permission to have an audience with them.
She said:  "The purpose of the visit is to build a stronger partnership with media institutions as well as to seek their support and blessings in our programmes, such as the late Fatou Mbye Memorial Tournament and the Annual Sports Journalists Award."
Ms Kujabi stated that other programmes on their agenda include capacity building of members and the establishment of a secretariat for the association for the first time since it was established in 1998. This, she said, can be achieved through building local and international partnerships.
"Members should also be trained on the different disciplines such as cricket, golf, and basketball in a bid to discourage the idea of football bias reporting," she pointed out.
She also seized the opportunity to call on media chiefs to encourage female participation in their various sporting departments, pointing out that the Gambian branch of the African Women Sports Reporters Union, which is operating under the SJAG, will work hard to ensure the full and active participation of female sports journalists in the administrative of sports affairs in the media houses.
Other stakeholders in sports development will also be visited by the new executive committee of the association.  
Read Other Articles In Article (Archive)