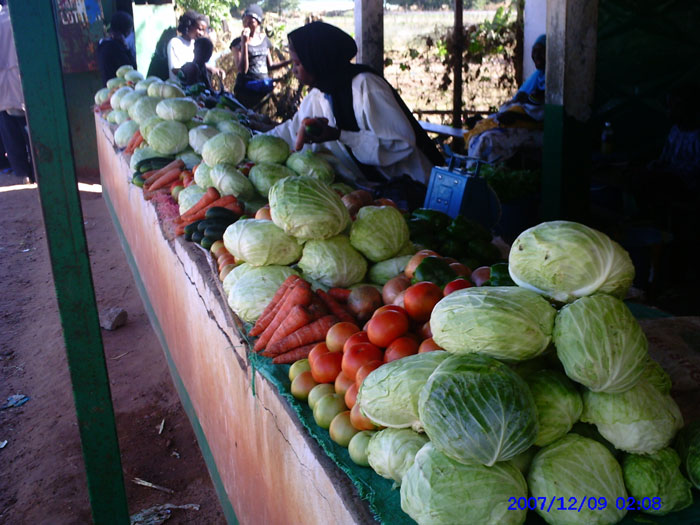 Women gardeners at the village of Banjulunding in Kombo North Western Region have applauded the Taiwanese Technical Mission in the country for what they refer to as improving their livelihood.
Speaking in an interview with this reporter at the Bajulunding Women Horticultural Garden, women of the village praised the Taiwanese Technical Mission for supporting them in the form of a technology transfer and other technical support to the garden.
According to Mba Kaddysa Sambou, president Banjulunding Women Garden, they have received a lot of assistance from the technical mission. She said that they were using their own power to develop the garden but thanks to the intervention of the mission the labor is now reduced drastically. "We were using buckets to water our beds but today we are using a modern technology to water them with the use of pumping machines," she said. "The Taiwanese agricultural mission has helped us with so many things such as good quality seedlings, a shade for our meetings here in the garden, taps across the garden and garden tools," she said.
She thanked President Jammeh and his Taiwanese counterpart Ma Ying-joug for the cordial relationship that exists between the two countries.
For her part, Mrs. Yama Badgie revealed that there are some 83 women working in the seven-hectare garden.She further revealed that they grow many crops and plants in the garden including tomatoes, lettuce, caccumba, beans, banana, cabbage, watermelon and paper just to name a few.She said that from their products they pay school fees for their children especially boys and also support their families.
She named enough water, fertilizer and marketing as their major constraints. "As you can see our water tank is small and can't serve the whole garden and the also unlike before when we were receiving fertilizer from the mission, now we are buying it and its expensive. So these are our constraints and when we harvest our products marketing its always a problem for us," she said.
Similar sentiments were made by Mrs. Adama Gibba and Amie Bojang secretary to the group.
The women gardeners appealed to the government and the mission as well as other donors to help them with address their constraints.
They thanked their trainers Mr. Kevin Liao and Jerry Liao of the Taiwanese Technical Mission.
Read Other Articles In Article (Archive)