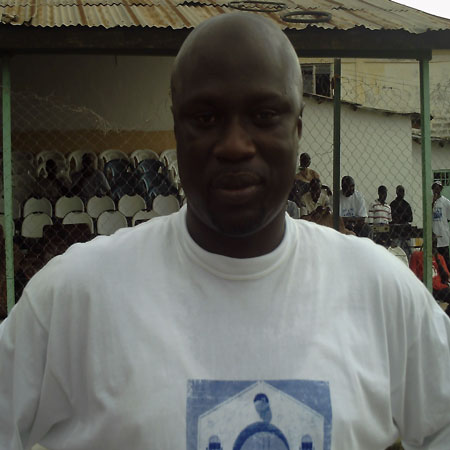 Ebou Faye, secretary general of Banjul Sports Committee, has expressed delight with Mayor Samba Faal's gesture in paying the registration fees for all nawetan teams in Banjul (amounting to D184,000) and also buying them each a set of jersey.
"This shows that he is a good Mayor who looks in the interest of the young people, especially those in sport," Faye noted. "The Mayor is trying to help all clubs in Banjul, and that, we thank him for the good gesture."
He said the Mayor was a sportsman, who knows how expensive sport is, adding that most of the teams in the nawetan do not have strong financial bases to meet all their needs.
Paying the registration fees of the teams and providing for each a set of jerseys is a good start to the teams' participation in the nawetan, Faye said.
While thanking Mayor Faal for his helping hand towards sports in Banjul, Faye also commented on the cost of maintaining the Banjul nawetan. 
He said a lot of money is being expended in maintaining the nawetan, especially for security in which they normally spend over D100, 000, and for referees for the whole nawetan, which usually incurs between D60, 000 and 80,000.
They are lucky to have their trophies sponsored by Sky High Group, Faye noted, saying they expect discipline all the time from players because nawetan most times involves some indiscipline but that at least this year they expect players to behave properly because they have standardised the rules and regulations of all nawetan zones so that when a player is suspended in a particular zone he would not be able to play in another.
Read Other Articles In Article (Archive)