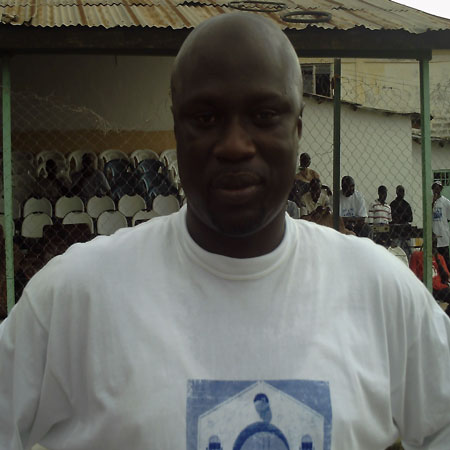 The controversy surrounding players of the Banjul Sports Committee Nawetan competition has continued, with the latest information reaching the Pointsports desk indicating that a player was found urinating inside the Banjul Mini Stadium grounds before the kick off of his team's encounter on Sunday. 
Here is the full text sent to Pointsports Desk by Ebou Faye, Secretary General of the Banjul Sports Committee.
URINATING INSIDE THE GROUNDS
It has been found that Amat Faal of Late Kebba Demba FC urinated inside the grounds before the kick-off of their match against Makann-bi FC on Sunday, 25th September 2011. Such acts are totally unacceptable and against all forms of decency. All teams are allocated dressing rooms with toilets to ease and shower, but to do so in front of all the spectators and inside the grounds is repugnant. As such, Amat Faal and his team are fine D250 (two hundred and fifty dalasi) payable before their next match.  
QUALIFICATION
All teams are reminded that the 1st and 2nd place of each group will have a 'bye' in the first round of the knock-out fixture. The 3rd to 6th team of each group and 7th for group 4 will compete in the first round. This clearly indicates that all teams have much to play for to avoid the first round of the knock-out which could mean playing more matches and even being eliminated.
Balloting will be held on Sunday 2nd October for the first round matches of the Sky High sponsored knock-out at 5 pm. Teams' representative are invited to attend. 
Read Other Articles In Article (Archive)