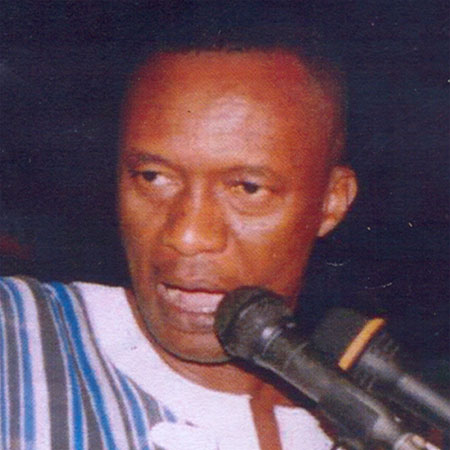 Lawyer Kebba Sanyang who was representing Momodou Turo Darboe who sued Ballast Nedam for the recovery of D500, 000 yesterday informed senior Magistrate Secka of the Kanifing Magistrates' Court that Ballast Nedam had paid in full his client by bank transfer.
He subsequently applied to the court to strike out the case, which was granted by the trial magistrate.
According to the claim of the plaintiff, a sum of D500, 000 was withdrawn by the defendant from his account at Trust Bank without instruction, which cheque was deposited with the defendant during negotiations for the sale of second hand vehicles, and which contract had not been concluded.
Turo Darboe claimed interest on the above sum at the rate of 30% from 4th February, 2010 to the date of judgment, and thereupon 4% to the date of payment.
The particulars of claim stated that the plaintiff was at the material time a businessman and a philanthropist.
The plaintiff claimed that the defendant is and was at the material time a company registered in The Gambia and operating in the field of road construction and in the Greater Banjul Area water supply project, being funded by the European Union.
The plaintiff further claimed that sometime in the beginning of February 2010, he was informed that the defendant has second-hand vehicles for sale, and that the said vehicles (buses) were stationed in Soma village.
The plaintiff said in his claim that he was given the phone numbers of the defendant's manager in Soma village, whom he contacted and then started the negotiations with him for the sale of the said second hand buses.
The claim indicated that the said manager of the defendant informed the plaintiff that he has to deposit the sum of D500, 000 with the defendant's head office as proof of his commitment, and as a condition for further negotiations, and to visit Soma in order to inspect the said vehicles.
Mr. Darboe claimed that since he was committed to buying the said second hand vehicles, he sent a cheque through someone to the said office of the defendant with the amount of D500, 000, and that he signed the said cheque.
The plaintiff further claimed that he had warned the defendant's manager to ensure that the said cheque was not presented for payment until a conclusion was reached, and until he visited Soma to personally inspect the said vehicles.
Turo Darboe went on to claim that as soon as the cheque was deposited with the defendant, the defendant went ahead to cash the cheque immediately at Trust Bank and without instructions.
Read Other Articles In Article (Archive)