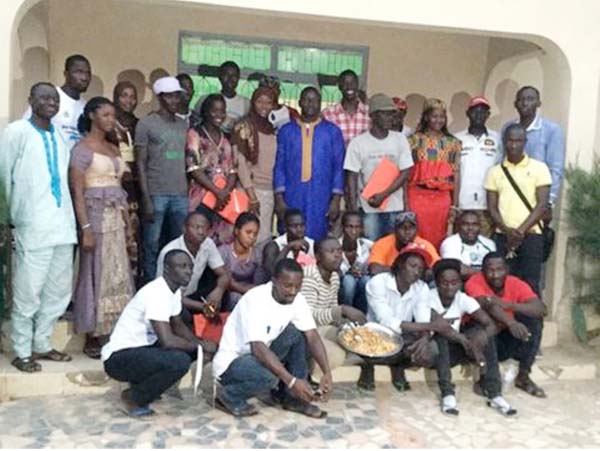 National Youth Council (NYC) in collaboration with the National Enterprise Development Initiative (NEDI) has trained 33 young people who voluntarily returned from Niger, Libya and other North African countries.
The training, held recently at the Independent Stadium in Bakau, was funded by the Italian government through the International Organisation for Migration (IOM).
It was meant to equip the voluntary returnees with some basic entrepreneurial skills to be able to effectively operate and manage their various proposed businesses which are to be funded IOM.
The training and the funding of the proposed businesses are part of a six-month project entitled 'Community initiative to curb youth irregular migration'.It is designed to help the voluntary returnees to be re-integrated into the society.
NEDI Programme Officer Mustapha Badjie said during the training, the participants were taken through various topics on entrepreneurship development.
He said as part of the project, market research was done at Tanji and Bakau fish landing sites for the benefit of those of the trainees who expressed interest in fishing and marketing of fish.
Mr Badjie who was also the lead trainer told the trainees that their future is in their own hands; the success of their businesses and that of the project entirely depends on them.
"If you practice all that you learned here, you will see success in your businesses, but failure to do so, your coming to this training will be useless," he said.
Lamin Darboe, executive director of NYC, said through the project, The Gambia government and partners have provided "everything" that the returnees needed for their development and re-integration into the society.
"This project is to empower you to be responsible persons in the future and if that goal is not met then the project will be considered as a failure," he said, adding that the project will be monitored and evaluated to see the progress.
NYC executive director said 'back-way' has heavily affected The Gambia as lot of money has been wasted and lives were also lost along the way.
"Back-way is not the solution to our problems; let us stay in our country and develop it," Mr Darboe said.
NEDI General Manager Landing B. Sanneh said the training was aimed at helping the returnees to be engaged and be financially independent to take care of their lives and that of their families.
He urged the participants to build partnership among themselves and with other people so as to develop their businesses.
"It is now time for us to tell one another the truth; the government and its partners and our parents cannot be investing on us at the end of the day we are not willing to change and work hard to develop ourselves, our families and our country," Mr Sanneh said.
Read Other Articles In Article (Archive)