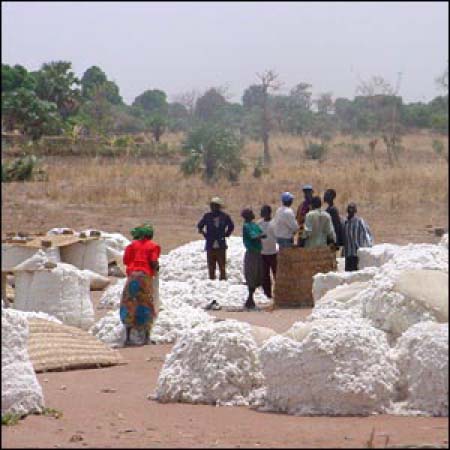 The Gambia is playing host to the 6th Annual General Meeting of the Association of African Cotton Producers.
The Banjul meeting follows the ones held in 2006 in Bamako, 2007 in Cotonou, 2008 in Yamoussoukro, 2009 in Lome and in 2010 in Ouagadougou.
The aim of the meeting was to validate the 2010 accounts of the association and to review their projects and programmes for the coming year.
The meeting, attended by National Platform member, also focused on certain services in the cotton production in the region and beyond.
The meeting was held only a few days before the 8th Ministerial Conference of World Trade, to be held from 15 to 17 December 2011 in Geneva.
In his official opening remarks, the deputy permanent secretary of the Ministry of Agriculture, Sherifo Bojang, thanked the delegates for organising the "very important meeting" in The Gambia.  The Gambian leader has high regard for farmers, he said.
DPS Bojang further asserted that the importance attached to the forum could be overemphasised since the forum is geared towards harmonising food security in the country and the sub-region.
He added that the Government of The Gambia is ready to support any association willing to restore self-food security.
He also commended members of the association for their commitment and urged them to engage more on cotton production, which is a viable venture.
He assured the association that the Gambia government "will do everything possible to support the association".
Other speakers on the occasion were Marie Adams, coordinator of the National Farmer Platform, who also thanked the delegates for choosing The Gambia for the event.
AproCA is an African organisation of cotton producers which brings together cotton producers in West, Central and East Africa.
It was created in the Benin capital of Cotonou in December 2004 during a meeting of representatives of cotton producers from Benin, Burkina Faso, Cameroon, Mali, Senegal and Togo.
The association is out to promote and enhance the improvement of productivity and the quality of the African cotton, to maintain its competitiveness.
Read Other Articles In Article (Archive)