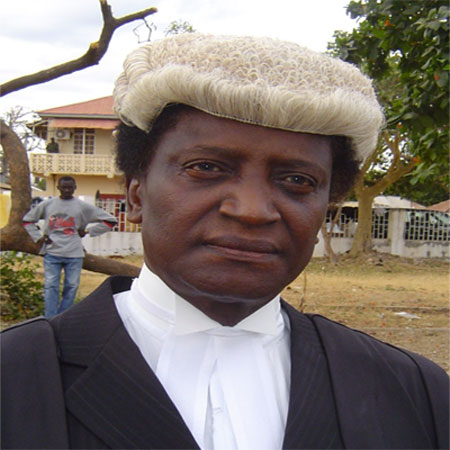 During their third meeting in the 2010 legislative year, members of the National Assembly Tuesday considered and adopted the Revised Laws of the Gambia 2009.
The motion was tabled before deputies by the Attorney General and Minister of Justice Edward Anthony Gomez,who said the new publication sought to, among others, to omit all Acts or parts of Acts which have been repealed, incorporate all new Acts and subsidiary legislation, incorporate all amendments and shorten and simplify the phraseology of enactments.
"In addition, existing legislation is also subjected to a series of amendments over time. On the other hand, subsidiary legislation like regulations, rules, orders and by-laws are executed by the executive branch of government to supplement and complement the Acts of the National Assembly," he said.
According to the Justice minister, it goes without saying that since the last revision exercise 20 years ago, the current State of Laws of the Gambia as contained in the 1990 revised edition leaves much to be desired, as one cannot be sure of existing state of the law in the Gambia by merely going through the 1990 revised edition.
This, minister Gomez explained, is because one may come across certain statutes which have already been repealed after 1990, and it does not incorporate the new statutes passed after 1990, the amendments of these statutes, as well as all the subsidiary legislation executed.
"In another breadth since section 7 of the 1997 Constitution of the Gambia includes Decrees passed by the then Armed Forces Provisional Ruling Council as part of our laws, the revision exercise incorporated those Decrees," he further noted.
The Justice minister stated further that, at the end of the revision exercise, the revised Laws of the Gambia now contain sixteen volumes representing an increment of seven volumes from the nine volumes contained in the 1990 revised edition.
Gomez added that once this process is complete, and the President issues a proclamation, these revised laws shall become the official Laws of the Gambia and the citation shall henceforth be "Laws of the Gambia 2009" instead of "1990".
Read Other Articles In Article (Archive)