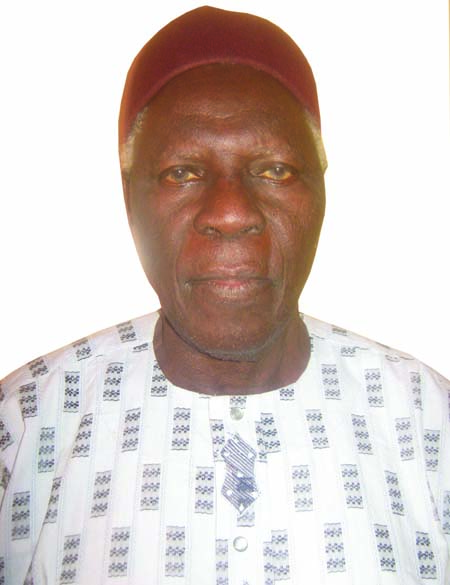 Says 24th April Calls for Patriotism
Assan Musa Camara, a former Vice-President and leader of the erstwhile opposition Gambia Peoples Party (GPP), has said that 24th April, which marks the day the country became a Republic, primarily called for nothing but "patriotism, love, determination, commitment and sacrifice from us all to develop and move this country forward."
The elder statesman was speaking to this reporter on Saturday.
The Gambia became a Republic on the 24th of April 1970.
Mr. Camara, who was then the Minister of Labour and Health, described two national days as important, "Independence Day is the birth of the nation, while Republic Day marks our complete independence from all foreign domination."
The retired politician, who clocked 87th last Wednesday, called on Gambians to remain steadfast and loyal to their state in all their undertakings and responsibilities.
Noting that each citizen has a role to play in developing The Gambia, he said, "we must all work to serve our common goal."
"We as Gambians, each and everyone of us, has a responsibility. So we must all work towards that in order to serve our common goal of development. We must remain loyal and committed in all our undertakings as citizens of this country in order to move this country forward.
"Let us also still remain vigilant, and jealously guard the peace, that ever exists in our beloved country and admired by all, to continue without setbacks," he added.
Assan Musa Camara thanked the government and people of The Gambia for their maintenance of peace and "absolute brotherhood" which, he said, is admired by all and sundry.
"Long Live The Gambia! Long Live the Peace we all cherish! Let us remain vigilant and jealously guard our peace! Progress, Peace and Prosperity for The Gambia ever true," he concluded.
Read Other Articles In Article (Archive)