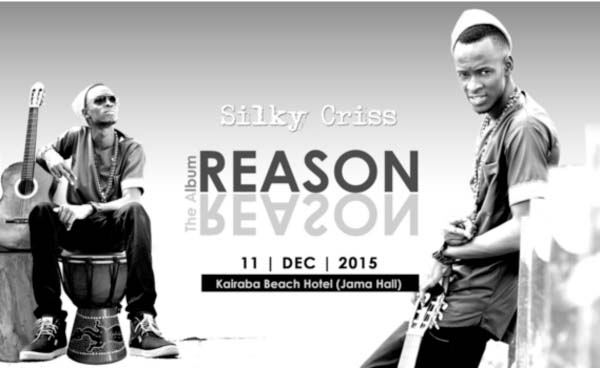 Gambia's reggae artiste Christopher Mendy is busy with preparations to make a hit in the music industry, as part of launching his new album entitled: "Reason".
The new album, which is the talk of the town, is expected to rise above nature come 11 December 2015 at the Kairaba Beach Hotel's Jama Hall.
Speaking in an interview with The Point Entertainment and Lifestyle on Wednesday, Christopher said it had taken him a lot of time working on this album, adding that the album "Reason" talks about how people are reasoning in whatever they are doing in life.
Born in Latrikunda German, Christopher is among the top list of artistes to have launched their albums.
He said the other thing that the album talks about is how to make people to see what they have not been looking at.
It is not only about the launching of the album, he said: "Reason" wants to bring a change.
"This time we have a big surprise for everybody and it is going to be like the unusual, meaning the stage setting, the promo which is different from other promos; this launching will be a stepping stone for Gambian music," he announced.
"All I want to tell the people is that this event will be a stepping stone for Gambians, because the road has been very tough yet there is a way. There have been many projects running, like the launching campaigns, career development which is specially dedicated to school-going children, talking more about how to develop their career."
"It is so difficult in choosing a career, especially in young children. A career should be developed at a very young age so as to have a better life," he said, adding that a website project will also be launched, which is www.silkycri.com
He said the challenge faced during the preparation of the album was financial constraints, which had been a bottleneck in preparing such events.
He noted that though different individuals and companies have made promises to come onboard, they are yet to do so, saying he is hopeful that one or two might turn up to help so that proper promo of the album would be made.
Despite that he and his team are still doing their best to make sure the promo is well done and highly successful.
This is an album with live instruments and well-constructed affair, backed by Kebba Tailor and the Blue Velvet Band, the young artiste said.
Read Other Articles In Article (Archive)