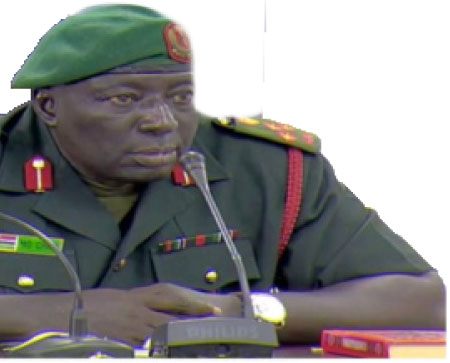 Brigadier Gen. Mamat Cham, the commander of The Gambia National Army on Wednesday travelled to Kombo South District, West Coast Region to resolve the altercation that ensued between the Gambian soldiers and their Senegalese counterparts that were on postings at the border village of Darsilameh.

A source that spoke to The Point on the condition of anonymity explained that the altercation arose as the newly Senegalese commander embarked on his familiarisation tour around the area and preparing to meet his soldiers on the ground and also local authorities.
"The Senegalese commander was visiting their troops within his jurisdiction and also meeting local authorities in the area," our source said.
Our source added: "Unfortunately, there is an alkalo whose village is in the Gambian territory but claiming to be in Senegal. Therefore, when the Senegalese commander alongside his troops wanted to enter the Gambian territory, they were stopped by the Gambian soldiers that were on the border resulting to an altercation," our source further explained.
"This is because they (Gambian soldiers) did get information prior to their coming."
Our source, however, added that this was what led to the altercation. But, the moment the information reaches the Gambia Armed Forces' command, Brig. Gen. Mamat Cham was assigned to go and resolve the altercation.
Read Other Articles In Article (Archive)