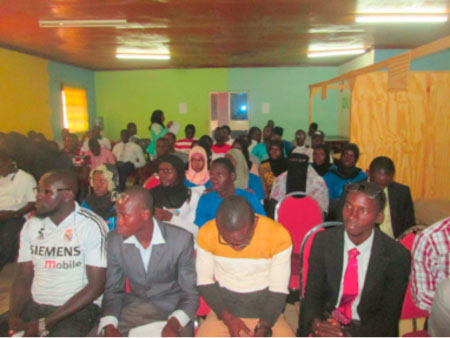 President of Armitage Ex- Students Association (ARMEXSA) have encouraged members to give their time and resources to their Alma mater to rejuvenate its sensational glories in education.

At a forum organised by the members on Saturday, to remember the memories of the oldest senior school in The Gambia, Sanaba Jawla said the school's former students should not only be proud of being products of Armitage, but should also help their junior ones to acquire the needed knowledge within a better environment.
The forum was held on the theme: Impacts of Armitage on the socio economic development of The Gambia. It discussed the successes and challenges of the school.
"We should not only be proud of being products of Armitage, but we should also help our Alma mater in creating a conducive learning environment for the students," Mr Jawla told members.
He said ARMEXSA is facing lot of challenges in attaining its wishes because many ex-students are not responding to the call as expected, especially when it comes to providing funds to support the school.
Mr Jawla also revealed that even though many Armitage products are today working in different works of life in the country, it is sad that there is only few funds in the ARMEXSA account, which he said cannot do much for the association or the school.
Presenting on the history of Armitage, Hassoum Ceesay, Director General of National Centre for Artist and Culture (NCAC) and a historian, narrated that Armitage was initially established for sons of traditional rulers but some chiefs were not comfortable to enroll their children there.
He said under the command of regional commissioners (now governors), influential people within the districts were also allowed to enroll their children, saying the first Gambian principal of Armitage was Symon Gomez, who administered the school from January 1927 to December 1931.
Read Other Articles In Article (Archive)