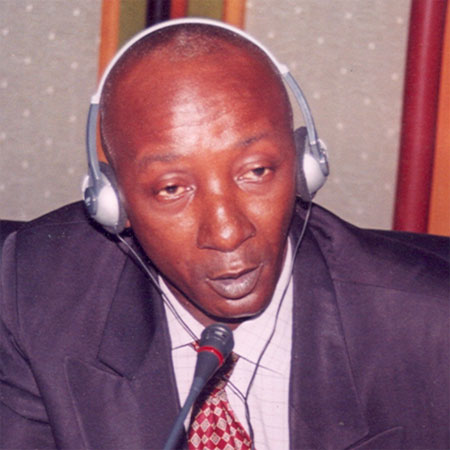 Hundreds of women in Kombo North believed to be APRC party militants at the weekend descended on Hon. Ablie Suku Singateh's farm at Lamin Daranka village in Kombo North, West Coast Region.
The women volunteers helped the Lower Badibou National Assembly member to harvest his four-hectare nerica rice field.
The volunteers were led by the Paramount Chief of The Gambia, Alhagie Demba Sanyang, and Kombo North NAM Adama Cham. The exercise was also attended by other National Assembly members.
Speaking in an interview with The Point during the harvest, Kebba Singateh, the farm manager, said the volunteers harvested up to two farms of twelve hectares.
"The crops cultivated in the farms included nerica rice, groundnuts, potatoes, sorghum and beans," he said.
He told The Point that four out of the twelve hectares harvested were cultivated with nerica rice: "This is to support President Jammeh's initiative for people to go back to the land to alleviate poverty through food security."
For his part, Hon. Ablie Suku Singateh commended Kombo North APRC women for their tireless support of President Jammeh's development endeavours.
"You are truly APRC supporters who are committed to nation-building," he said, adding that part of the proceeds from the farms would go to the Jammeh Foundation for Peace to support President Jammeh's initiative, while the rest would go to the Students' Sponsorship Scheme to assist poor and needy students.
"Through farming I am sponsoring about twenty students and some are in the University of The Gambia," he added.
Hon. Singateh said he has APRC farms across his constituency to support President Jammeh's projects and a Lower Badibou Educational Trust Account to support "needy and deserving" students.     
"As a farmer, I also engage in animal rearing and sheep fattening to support some of my projects," he added.
Kalipha Kambi, deputy minister of Agriculture, commended Hon. Singateh for showing allegiance to President Jammeh's back-to-the-land initiative. 
"The only way to end poverty is to have food security," he said, adding that food security cannot be achieved without going back to the land.
"The government has done its part by providing the enabling environment for farming to take place and by providing tractors, fertilizers, seed nuts, etc," he said. "I am personally impressed by Hon. Ablie Suku Singateh's involvement in the farming industry to support President Jammeh's initiative in his quest to end food insecurity."
He asked: "If a National Assembly member like Hon. Singateh is able to engage himself in farming, in addition to his legislative functions, why not others?"
Seyfo Demba Sanyang, the paramount chief of The Gambia, in his remarks, said: "Kombo North women are always supportive of APRC-led initiatives and activities." 
While describing Hon. Singhateh as "a true patriotic citizen who has the country's development at heart", Paramount Chief Demba Sanyang said the honourable should be emulated by other people in the community.
Read Other Articles In Article (Archive)