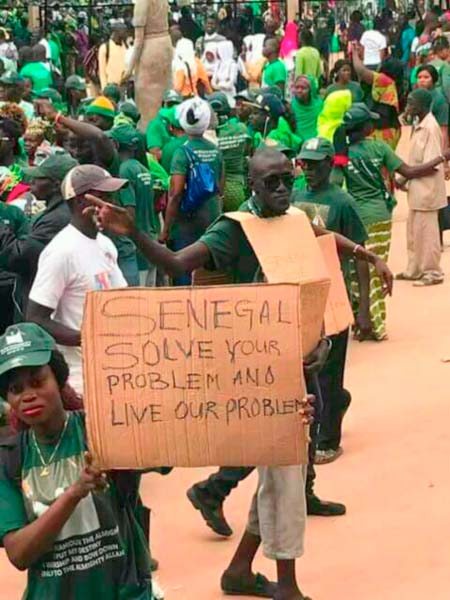 Hundreds of APRC supporters, ranging from youths to old women and men, showed up at the Supreme Court premises in Banjul yesterday to show loyalty and support to their party leader, President Yahya Jammeh, who filed a petition challenging the December 1 election result.

The sitting on the filed petitions did not proceed, as judges from Nigeria and Sierra Leone were not around to be among the judges that will preside over the matter.
July 22 Square was filled with a huge crowd, as APRC supporters from all the regions were singing and dancing, and expressing loyalty to President Jammeh.
These reporters, who were among the crowd, got the chance to speak to some of them who expressed love for their party.
Some said they would choose President Jammeh all over again, as he had stood by them over the years.
They said all they need is justice in the matter of the December poll, adding that as loyalists of the party, they deemed it right to show their support at such a time.
They would go the extra mile in supporting and registering their solidarity with the APRC party, and have the strong belief that there is still hope that the APRC could continue to rule the people of The Gambia again, they went on.
Speak on the political and economic situation, they said, like many in the country, they too are worried that things are not looking good, as many people are leaving the country for neighbouring countries.
They expressed concern, and prayed for peace to prevail in the country, as they pursue their constitutional right to seek justice regarding the party's petition contesting the outcome of the December 1 presidential poll.
As loyalists of the APRC party, they said they would follow the matter to the end.
Meanwhile, the sitting of the Supreme Court was reportedly adjourned until Monday 16 January.
Read Other Articles In Article (Archive)