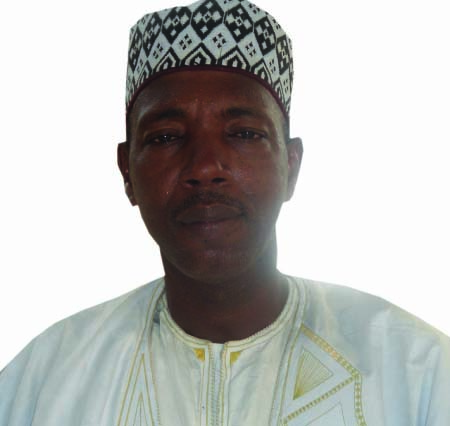 The leader of the opposition National Reconciliation Party, Hamat NK Bah, has credited the ruling Alliance for Patriotic Reorientation and Construction for achieving 'some progress' ahead of its 19th anniversary on Monday 22nd July, but stressed that a lot more needed to be done.
Giving an assessment of the APRC regime's performance since it came to power in July 1994, Hamat Bah told The Point in an exclusive interview that one must admit that the APRC has registered great achievements, yet the Gambia's human rights situation "is appalling, disturbing and embarrassing".
'I will tell you that the APRC has really made some gains in terms of infrastructural development. One must admit that; they built some roads; no doubt, about that; they built schools and really made some impact,' he stated.
However, he went on, building classrooms is one thing, but getting a school is a different thing, because the greater professors were educated under the shade of trees.
'You need to have a good teaching force, well-educated, well-qualified teachers to have a good school. They have built the classrooms; now they should concentrate on developing excellent teachers for Gambian children because, once that is done, it will be another plus for them,' he noted.
In his view, the government needs to develop a curriculum that is geared towards our development needs to be created in terms of science and technology, stating that as a developing country, we cannot go without science and technology, because you need scientific means to develop your agriculture and technology.
'I want to believe that the APRC have made some progress, because even the National Assembly building under construction is another edifice that the PPP regime could have done after nearly 30 years, but the APRC did that. They have also recently inaugurated a flour mill. All these are great achievements that they have done, and I can bet that they deserve praises for some of these projects,' Bah opined.
The NRP leader, however, went on to opined that 'despite all these achievements, the human right situation in The Gambia is appalling, disturbing and embarrassing.'
'If really Gambia wants to remain in the international community as it was before, and we really want to see an advancement in our partnership with our development partners, Jammeh has to work on improving the human rights situation in The Gambia,' Bah stated.
He told The Point that as a result, what President Jammeh should start with is giving a general amnesty to Gambians at home and abroad.
'Come this 22nd July, Jammeh should declare and pass a law in parliament giving an unconditional amnesty to all political prisoners and all those Gambians in the Diaspora, for all to come back and put all hands on deck and we work together to move this country forward,' he added.
This, he said, is the solution, and that is what he needs to do to take a u-turn in building up a better image for this country.
'I will tell you that our image is seriously battered outside in terms of human rights and, of course, a lot more needs to be done.'
Commenting on some of the laws currently in place, particularly the recently amended Information and Communications Act of 2009 that was passed earlier this month, Hamat Bah noted that such amendments cannot operate in a democratic dispensation.
'It is not possible; If criticizing them means going to jail, then we will all go to jail because they are public officials. People will talk about them; people will criticize them and they will get criticisms because our job is to criticize them, to tell them where they went wrong,' he said.
'No amount of laws can stop us from talking; we will be talking. They are reacting because they are somehow paranoid. And the law is selective; it is only protecting civil servants; what about the majority of Gambians who should be protected against whatever they talked about in that act. I deserve it, you deserve it, others deserved it. The law cannot exist in a normal democracy,' Bah further stated.
'So I want to believe that they can take advantage of the coming 22nd July celebration and make a u-turn and turn for the better. This is an opportunity, and once they do that it will be a positive move,' he concluded.
Read Other Articles In Article (Archive)