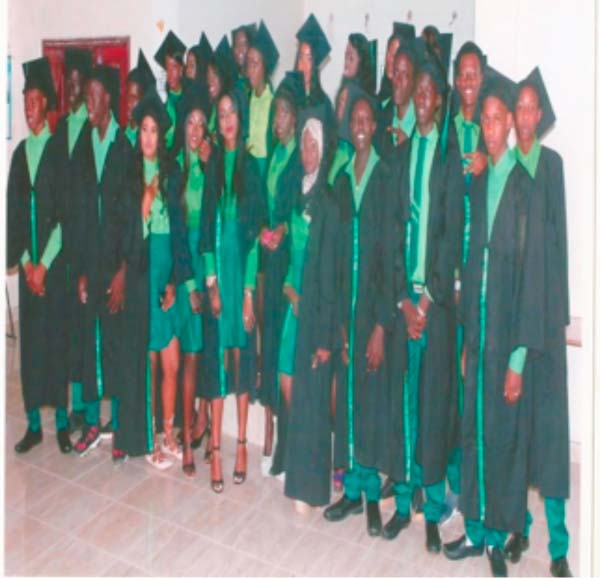 Apple Tree International High School recently held its speech and prize giving ceremony where forty-eight students graduated.

The graduation ceremony was attended by hundreds of school children, teachers, parents as well as other senior government officials from the Ministry of Basic and Secondary Education.
Speaking on the occasion, Prof. Sidaat Yaffa urged the students to demonstrate positive attitudes in their future careers outside the classroom and exhorted them to always strive for success and also develop a sense of optimism in their lives after school.
He informed them of the need to inculcate good behaviors that would benefit not only the students but their country and the world at large.
He advised them to cultivate the habit of reading inspiring books and stay away from drugs.
He posited that he was proud of the achievement as grandaunts, expressing confidence that they would be able to deal the challenges of the future with great fortitude.
The Chairman and CEO of the school, Dawda M.E. Ndure, told the grandaunts to bear in mind that they are about to enter a crucial period of their lives.
He asked them to always keep in mind that what they decide to do now may determine which way their life will go.
Ndure extorted them to be confident about their abilities and be proud of who they are, saying they must have a principle the desire to achieve excellence in their various fields of endeavors.
According to him, they should make maximum use of opportunities that would be available to them as those opportunities were not available to earlier generations.
He advised them to grab such opportunities when they present themselves.
"You have an opportunity to take on the world as enshrined in our school song, pursue your passion and try to leave a legacy," he stated.
The outgoing head girl, Adama Manneh, gave the vote of thanks, pointing out that the latest batch of grandaunts were grateful for the occasion.
She expressed optimism that her peers have acquired the kind of quality education from Apple Tree International that will nurture them into very responsible citizens of The Gambia.
Read Other Articles In Article (Archive)