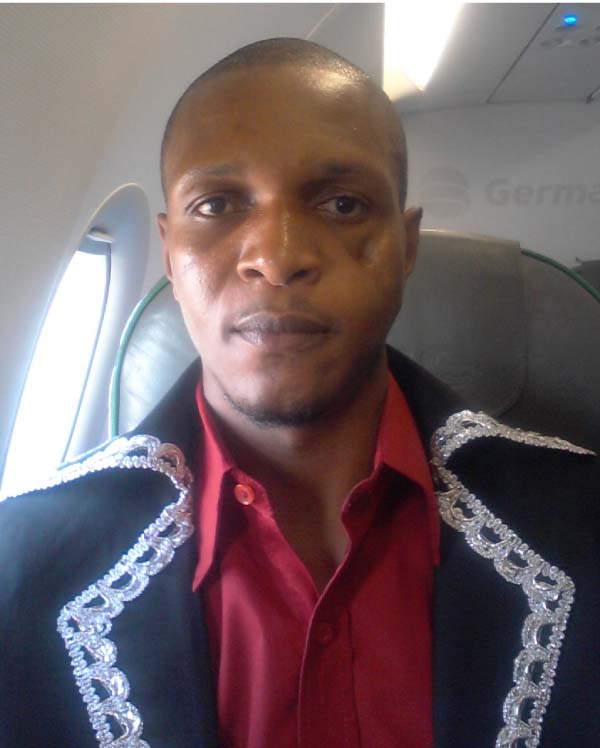 The Chairman of the All People's Congress (APC) party, Gambian Branch, Ibrahim Koroma, wishes to express profound thanks to the Almighty Allah for the peace and tranquility that his beloved country Sierra Leone is now enjoying, as we have ushered into a new year - 2014.
Mr Koroma also thanked and commended President Yahya Jammeh, his government and the Gambian people for their love, hospitality and support to his compatriots in The Gambia.
In a New Year message by the party, Chairman Koroma calls on all Sierra Leoneans to be proud of the present trend of developments taking place in Sierra Leone under President Ernest Bai Koroma irrespective of party affiliations.
"Sierra Leone is for all of us and it is we Sierra Leoneans that should make our country to become the way we want it to be," he said.
"Indeed, this can only be realized through peace and unity. We should love one another, be tolerant and have in us the instinct of forgiveness as this is what will keep us moving as a united family."
Chairman Koroma also expressed appreciation and registered his admiration for the good leadership of His Excellency Sheikh Professor Alhaji Dr Yahya A.J.J. Jammeh, "which is worth emulating by others".
"On behalf of the party, I would like to register our sincere and profound thanks to His Excellency Sheikh Professor Alhaji Dr Yahya A.J.J. Jammeh and the Gambian people for hosting Sierra Leoneans and for giving the APC party branch a conducive environment to conduct its activities," the APC Gambia branch chairman said.
For his part, the secretary general of the party branch in The Gambia, Alie Serry Kamal, lauded Dr Ernest Bai Koroma's achievements and developmental programmes as very unique and in the right directionto move the country forward.
Mr Serry called on all Sierra Leoneans to put party politics aside and accept reality that Dr Ernest Bai Koroma has taken Sierra Leone from "abysmal darkness to transcendental light".
"His Excellency Dr Ernest Bai Koroma has worked for the country within the shortest possible time to the satisfaction of all Sierra Leoneans," he said.
"As party stalwarts, we are therefore bound to follow his footsteps in order to strengthen the party and ensure everlasting popularity and stay in power."
The secretary general observed prayers for the country, the people of Sierra Leone and the All People's Congress party in particular.
He also urged all Sierra Leoneans to embrace the APC party as "it is a political party that has the interest of Sierra Leoneans at heart and ready to deliver what is expected of a responsible government with no tribal, religious and regional segregation".
He assured the people of the party's commitment to nation building.
In his remarks, the president of the youth wing of the party, Calous Kallon, reiterated the party's call for unity among Sierra Leoneans and to give absolute support to His Excellency Dr Ernest Bai Koroma and the APC party.
Mr Kallon urged all Sierra Leoneans to register their membership to the party and work tirelessly to uphold and maintain the party's ideals.
Read Other Articles In Article (Archive)