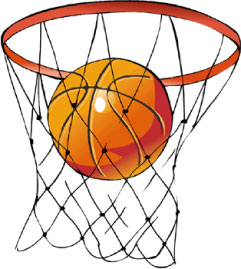 Bineh Marong, head of the NaYCONF basketball committee, wants the game of basketball to be revived.
Speaking exclusively to NaYCONF Daily at the Bansang school basketball lawn where she was found inspecting the final works ahead of the NaYCONF, she expressed the need for basketball to be competitive and interesting, as "it used to be like in the '70s and '80s".
"We want to see the regions playing league and knockout competitions so that their players can be selected to be part of the national team.
"The basketball court here had to be rehabilitated because this is the first time that Bansang is given the opportunity to host NaYCONF. Most of the structures were not in place."
Ms Marong, who was not very much satisfied with the progress of the rehabilitation works, stated: "This Gambian tendency of last minute business is very bad. The court should have been ready earlier to give the host the opportunity of getting used to playing in a standard basketball lawn, as it is in the Greater Banjul Area and others.
"This would have also given them the chance to see and know the level of their players, and how to help them develop and adjust because the Greater Banjul Area players have advantage over them in terms of playing on standard basketball courts. We definitely want to see the host taking part competitively."
Ms Marong stated that in sport nowadays you cannot underrate any player or team. "Any region can win the basketball competition," she said.
Also commenting, Abdul Aziz Titao Mendy, deputy chairman of the NaYCONF sports committee, said they inspected all the playing grounds prior to the competition and recommended that the basketball court be rehabilitated since it was not up to standard.
"We are still recommending further adjustments to be made on the court so that the lawn can be used by the people of Bansang even after the NaYCONF," he added.
Mendy, however, disagreed with allegations that the workers arrived late to work on the lawn.
"The lawn was already here so the expert just needed to come and do the proper measurement. We are in a situation in which things are tight. This is why the expert has to come a little late to do the final touches and adjustments on the lawn for us to have a proper and standard playing ground."
Meanwhile, Mendy is anticipating a fair basketball competition.
"We must take the concept of the NaYCONF, which is, bringing the youth together to know one another and build relationships. As youth we need to work together at a young age."
Read Other Articles In Article (Archive)