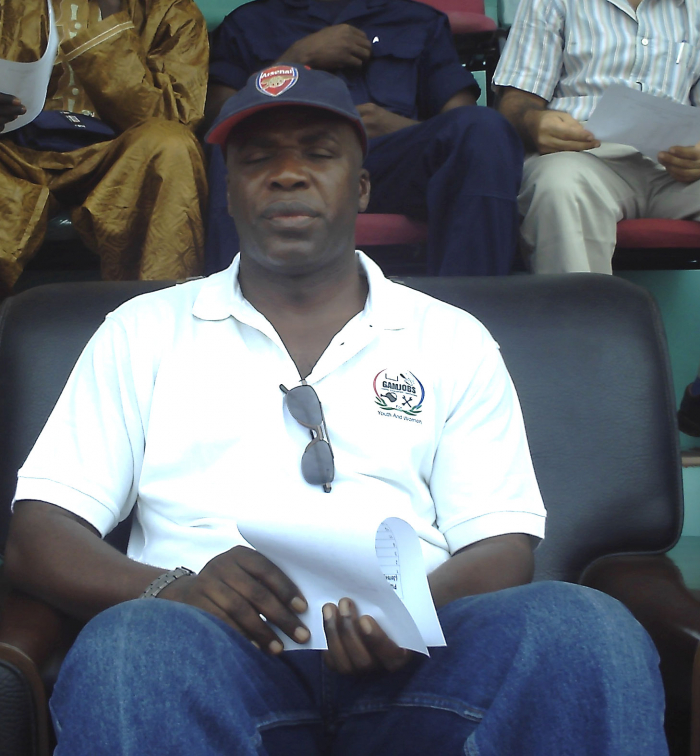 Barely 20 days before the Farafenni NAYCONF more institutions have commenced fulfilling their pledges to the bia-annual youth gathering.
Following government's donation of one million Dalasi's to this years NAYCONF, institutions have also now commenced coming up with their packages to support the national event.
The latest institutions to do so were GAMJOB's and GAMWORK. GAMJOB's, for their part presented a cheque amounting to D164, 000 while GAMWORK donated D25, 000.
The cheques were presented yesterday to the national organising committee of the forthcoming National Youth Conference and Festival (NAYCONF), at a ceremony held at the office of the Secretary of State for Youth and Sports in Banjul.
Speaking at the occasion, the Secretary of State for Youth and Sports, Honorable Sheriff Gomez, hailed the donors for the kind gesture. He noted that the gesture will go a long in developing and promoting the welfare of young people in the country.
Sheriff Gomez assured the donors that the monies would be put to good use thus contributing towards making the event a success.
For his part, Omar Gaye of GAMWORKS commended the Department of State for Youth and Sports, under the able leadership of Secretary of State Gomez, for their immense contribution towards the advancement of Gambian youths.
Speaking earlier, Mr. Mambanyick Njie, permanent secretary for Youth and Sports, said this year's NAYCONF would be successful and historic thanks to the support from government and donors like GAMWORKS and GAMJOB's.
The National Youth Conference and Festival (NAYCONF) is a bi-annual gathering that brings together over 1,500 young people from across the country and beyond to discuss issues affecting their lives. The theme for this year is, "Invest in Youth for Sustainable Development".
The NAYCONF 2008 flag is also currently touring the entire country from one region to another to remind young people and the wider Gambian population about the most important national youth gathering slated for December 16th to 24th 2008.
Prior to the flag relay, an evaluation team from the Department of State for Youth and Sports and the National Youth Council recently explored the length and breath of the country to asses the state of preparedness of this years event.
Among the issues discussed during the tour, with key partners such as the governors and the local organising communities, was the transportation and feeding of participants from the various regions.
The visiting team also uncovered to the press the venues expected to host events such as the conference, football, basketball, volleyball and wrestling events.
Read Other Articles In Article (Archive)