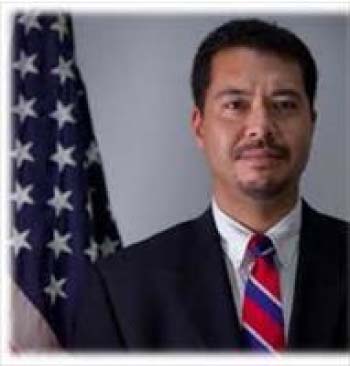 US Embassy charge d'affaires Richard T Yoneoka has told the participants at the youth entrepreneurship week, organized by the American Corner in collaboration with VOS and held at the Relax Sahel in Bijilo, that the US Embassy has received $150,000 to launch a startup incubator to encourage entrepreneurs and businesses to come and established and grow in The Gambia.
He added that the startup incubator programme was designed to support the successful development of young people entrepreneurs through the programme, and their implementer would train youths across all five regions, and deliver specialized support, technical mentorship, business development, and access to finance to 15 entrepreneurs.
He announced that they have selected the American Chamber of Commerce to carry out the programme, and help empower Gambian youths reach their full business potential.
He further stated that they also know that Africa has the fastest growing population in the world, and 41 per cent of the world's youth would be African by 2050, over a quarter of the world's labour force would be African.
He added that in this century, Africa would be the only continent whose youth population would continue to significantly expand.
Mr Richard adduced that nearly 60 percent in the Gambia are under the age of 20 years, and that youths in The Gambia and in Sub Saharan Africa face major challenges in the area of employment, including lack of proper education and training.
A lot of young people leave school early, while others who do receive high quality education and training choose to emigrate.
This is worrisome for The Gambia, he said, noting that the youths are the back-bone of the country, and by facilitating growth in employment, they could help to build a better Gambia.
Read Other Articles In Article (Archive)