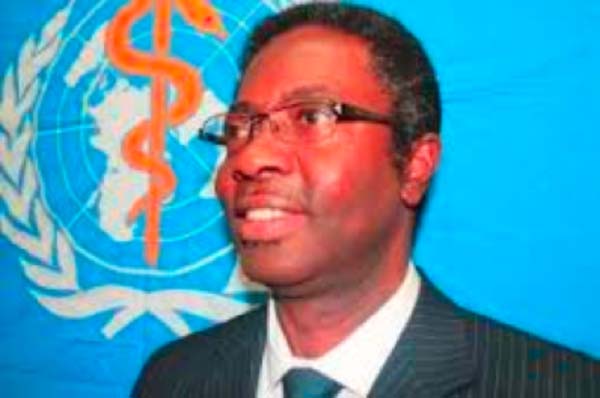 The World Health Organization (WHO) country representative in The Gambia, Dr Charles Sagoe-Moses, has said despite the progress made, TB continues to be a major public health concern and the African region has the highest TB and TB/HIV co-infection rates in the world.
The emerging challenge of drug resistant TB (MDR-TB) is yet to be adequately addressed, he added.
The WHO country representative was speaking at a press conference on World TB Day held on Tuesday at the NLTP office in Kanifing as part of activities to mark the day.
According to the WHO official, over the last months, WHO estimated that TB was responsible for over a half a million deaths in the region.
"TB and TB/HIV spread is fuelled by, among others, poor access to health services, lack of trained health care providers, and weak health care delivery systems," he said.
Every year, there is an estimated nine million new TB cases worldwide, but consistently three million cases are either not diagnosed, not treated, or are diagnosed and not registered by national TB control programme.
Reaching, treating and curing all those with TB, especially the vulnerable groups and communities, is a critical part of the solution, which should be done more to prevent TB through poverty reduction and social protection and achieving universal health coverage, the WHO country representative further stated.
He added that the vulnerable population in this situation includes children and women, people living with HIV, people with diabetes, refugees, miners and ex-miners, prisoners and drug users, whose access to basic health care services might be limited.
"The poor are also at risk, especially homeless persons and individuals living in densely populated communities," he said, adding: "Available information indicates that significant progress is being made to bring the TB epidemic under control in Africa."
Previously, the increasing trend of TB cases has been halted and the region is observing declining trends of TB in the last four years, he continued.
The WHO country representative called on all countries and partners to intensify efforts to reach, treat and cure everyone with TB, and to pay special attention to underserved areas and vulnerable people.
"I urge the public to overcome TB barriers, correct misconceptions about the disease, and promote healthy behaviours," he said, adding that patients and their families must also adhere to TB treatment in order to improve cure rates, control the spread of infection, and minimize the development of drug resistance.
"As we commemorate World TB Day, I call on governments to ensure that their TB control programmes fully embrace the 'End TB Strategy' interventions," he further stated.
This calls for accelerated global efforts to find, treat and cure all people with TB, Dr Sagoe-Moses said, adding that WHO would continue to support countries to strengthen their health systems to make this a reality.
Read Other Articles In Article (Archive)