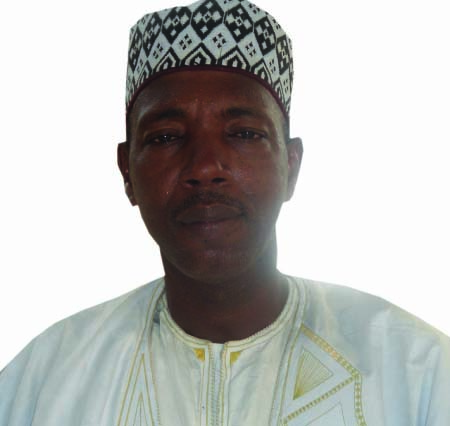 The leader of the National Reconciliation Party (NRP) has expressed his "surprise" about President Yahya Jammeh's pardoning of prisoners en mass, saying it was "a surprise that is welcomed as it was never thought of."
"It was, indeed, a surprise because I know President Jammeh and the stance he has been taking on issues like treason; so I never expected it, as he showed no sign that he was going to pardon 'coupists'. So I was really surprised that he has done so," Hamat Bah said in an interview with The Point newspaper on Thursday at his party's secretariat on Kairaba Avenue.
For Jammeh to pardon hundreds of prisoners including treason convicts was a surprise move, as "it is something I really have to commend him for."
In his address, during the 21st anniversary celebration of the July 22nd Revolution, the Gambian leader said he has pardoned all those convicted of treason from 1994 to 2013.
Those convicted of murder, possession or trafficking of cannabis, cocaine and other hard drugs, as well as raping (those raped who are 20 years and above) have all been pardoned, with the exception of repeat offenders and cases after 2013.
All those pardoned are to be released not later than Friday prayers, Jammeh declared, adding that the pardoning of these people is a turning point, as he has "turned a new page".
The leader of the opposition NRP said:"I sincerely believe the President in saying that he has opened a new page, and I hope the new page will include all those crimes outside those he has mentioned."
The NRP leader said the new page should include pardoning people like Amadou Sanneh, Lamin Jobarteh, Pa Harry Jammeh, Justice Wowo, Mambury Njie and many others.
It should also include forgiving those on trial like Foday Barry and Momodou Sabally, he said.
"The new page should include discontinuing the cases of Sabally and others, so they can regain their freedom and be reintegrated into the society. I think it would be a very welcomed development if Jammeh is to extend that spirit of reconciliation to the people left out," Hon Bah said.
National reconciliation
The NRP leader further hoped President Jammeh's practice of clemency "in the spirit of national reconciliation" would continue.
"National reconciliation is the bedrock of the NRP, because we strongly believe that The Gambia is almost unique in Africa: there are basically two religions – Islam and Christianity - and less than seven ethnic groups unlike other countries where you have 300 to 400 ethnic groups and several religions," he said.
"The Gambia is a very small community, so every effort should be made to reconcile the country; and I think the step taken by the President is geared towards that."
Make it a law
President Jammeh has also extended an olive branch to all Gambian dissidents in Great Britain and other European countries who ran away or escaped from a coup plot.
But Hon. Bah said the amnesty should not only stop at the presidential pronouncement, it should be enacted into law.
"Jammeh has a prerogative of mercy under the constitution for him to do what he has done, but I will advise him to take this to the parliament for the parliaments to pass an Act giving an amnesty to dissidents another legal backing; of course, I know it has a legal backing under the constitution but he should go further to make it an Act and make it a general amnesty. This would be like adding sugar to honey; it would make it stronger and more believable," he said.
Critics said the President might withdraw the pardoning or amnesty, but Bah has a contrary view.
"I think he meant what he said, and this is going to happen; by tomorrow, by mid-day the prisoners will all be released to go and have lunch with their families," he said.
Ease of economic burden
The present state of the government's financial might is not the best, and Hon. Bah said releasing the prisoners would ease government's spending and enable it save some cash for other priority areas.
"I can tell you, releasing these hundreds of prisoners would reduce a lot of burden on the government in terms of cost of running the prisons, considering the economic situation of The Gambia. Maintaining prisoners is very expensive," Bah said.
Read Other Articles In Article (Archive)