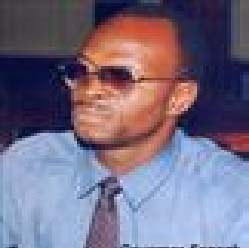 Mr. Lamin Sanneh, the Governor of Western Region, recently told the Brikama Magistrates' Court that since he took over as Governor of Western Region, he has never been aware of any political problem in Marakisa Ward as alleged.
He made this statement while giving testimony in a criminal trial involving Alhagie Dembo Jarjue, former APRC Kombo Central constituency chairman, who is alleged to have written to the Office of the President that the political development in Marakisa Ward needs urgent attention.
Mr. Sanneh stated that series of meetings were held for the accused to produce the letter in question, but the accused refused, saying that his letter was personal.
Mr. Sanneh told the court that, as a result, a bitter argument ensued with the Local Government Minister who put it to the accused that, "you have submitted your letter to the president and if you don't give us your letter", we will also send our report, because we are not aware of any problem in Marakisa Ward".
According to Governor Sanneh, at the end of that meeting they all agreed to write a report and submit it to the president, of which he (Governor) did.
During cross-examination, the accused put it to Governor Sanneh that, there was indeed a problem in Marakissa Ward, noting that was why the independent candidate won the election. In response, Governor said, "for that, I cannot tell".
The accused further put it to the Governor that, "the very day when the president was going to Marakissa during his tour, you were the very people telling the people of Marakissa that let nobody talk about our problem in this ward, or otherwise it is going to be serious". In reply, the Governor denied.
The accused again put it to the Governor that one of the things that caused the problem was the money which the President gave to the people of Marakissa for the construction of a Youth Development Centre.
The Governor responded that it is true that the president gave him D100, 000 of which he handed over to one Bakary Sanneh, the youth leader.
The case was adjourned to the 5th  August 2009.
Read Other Articles In Article (Archive)