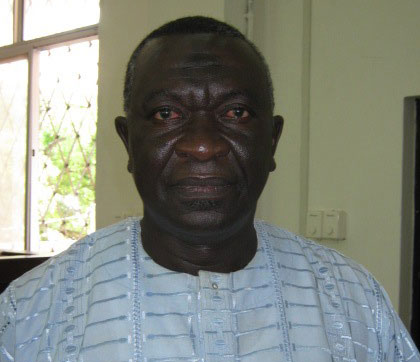 The treason and murder trial involving one Abdoulie Sonko who allegedly conspired with Ballo Kanteh, now a convict, and others in 1996 to attack the Farafenni Army Barracks in the North Bank Region has now reached its climax.
The High Court in Banjul presided over by Justice Emmanuel Amadi last Thursday set 27 July 2011 as the date the court would deliver judgement in the trial against Sonko, one of the suspects of the alleged Farafenni military camp attack.
Sonko was charged by state prosecutors in 2003 and subsequently arraigned at the Banjul Magistrates' Court. The case was later transferred to the High Court, where the accused faced three counts of treason and six counts of murder. 
He was alleged to have murdered Corporal Essa Keita, Private Ebrima Manneh, Staff Sergeant Lamin Badjie, Private Bakary Keita and Private Ebrima Bayo, along with Ballo Kanteh and others, during an armed attack on the Farrafenni Military Camp sometime in November 1996.
When the case was announced, defence counsel Lamin Camara told the court that he was finally adopting the address of the defence.
The accused, in one of his defence testimonies, told the court that he was arrested in 2003 at his home village of Nuimi Berending and taken to the NIA headquarters in Banjul. Sonko also told the court that he was a teacher in 1978, but later joined the Gambia Public Transport Corporation (GPTC) as a bus conductor.
Readers would recall that many judges have presided over the case, including Justice MA Paul, Justice MM Yemoa, Justice Tahir, Justice Moneyang, Justice Joseph Wowo and, finally, now Justice Emmanuel Amadi.
The prosecution, it would also be recalled, closed its case following the testimonies of six prosecution witnesses, namely Sgt Ebrima Jaiteh, Abdoulie Sidibeh, ex-judicial secretary Haruna Jaiteh, Ballo Kanteh, a convict, former Gambia Armed Forces commander Colonel Babucarr Jatta and Lt. Colonel Biran Saine.
The defence did not call any witness after the testimony of the accused person.
Read Other Articles In Article (Archive)