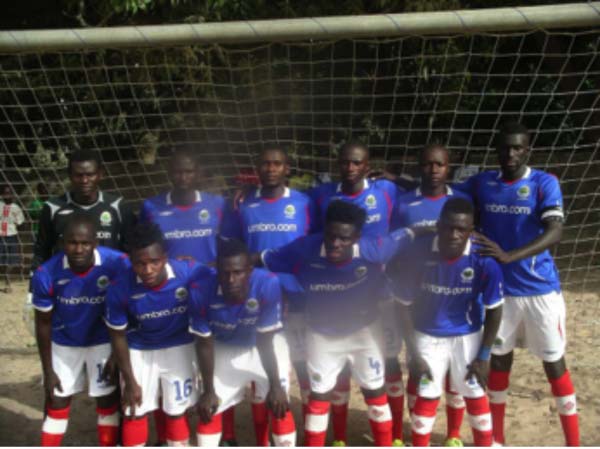 All eyes are set for the 2015 Kombo South district football tournament semifinal on Saturday 15 August 2015, at the Sanyang Football Field.
The much-awaited semifinal clash will feature Tujereng and Kartong after winning their quarterfinal matches at the weekend.
Tujereng thrashed Mamuda 3-0 on aggregate in the quarterfinal to progress to the semifinal, and will be searching for a win against Folonko boys to advance to the final as well as to keep their hopes of clinching their first-ever Kombo South district football tournament title.
Tujereng lost to Sifoe 1-0 in the 2013 Kombo South district football tournament courtesy of midfieder Daniel Mendy.
Kartong thumped Banyaka 2-0 on aggregate in the quarterfinals to sail to the semifinal and will be striving for a victory against Tujereng to progress to the final since 2008 when they lost to Farato on penalties after goalless draw in the regulation time, at the Gunjur Upper Basic School football field.
Elsewhere, Tanji will play against Nyofelleh or Berending in the second semifinal.
The beach boys pounded Jambanjelly 2-0 on aggregate to seal a place in the semifinal clash against either Nyofelleh or Berending.
Nyofelleh came from one nil down to draw 1-1 with Berending in their first quarterfinal played at the Berending football field a fortnight ago.
Read Other Articles In Article (Archive)