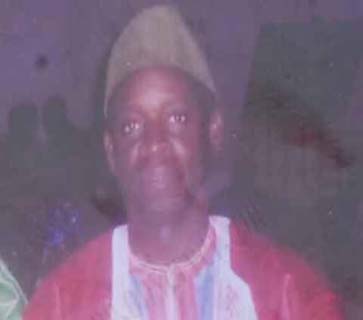 Alkalo Kawsu Cham has hailed Sukuta Sports Committee (SSC) for their contribution towards the development and promotion of sport in the village.
The Sukuta alkalo made this laudable remark about the SSC at the 2013-2014 Sukuta Knockout final game between O.C Lavik FC and Nema Youths FC played at the Dembadou Mini Stadium in Sukuta on Saturday.
Sukuta Sports Committee, Alkalo Cham noted, has been doing "extremely" well in promoting and developing sport in the village in recent years. He further urges them to keep up the good work.
Sukuta is blessed with raw talents, he added, saying he was really impressed with the level of football in the village.  "The future of Sukuta football is bright," he said.
Alkalo Cham also advised the players to maintain discipline and tolerance and to also respect the sports committee, for the good and progress of their career.
For his part,  O.C Lavik head coach Lamin Burama Cham said he was really glad with the performance of his team, adding that his team dominated the entire game and created numerous goal-scoring opportunities, which earned them the victory to clinch the trophy.
Burama Cham thanked his players for their dedication and commitment during the final games. This showing of good sportsmanship, he said, caused them to earn the knockout trophy in the Sukuta summer biggest football fiesta at the expense of their opponents Nema Youths. 
Read Other Articles In Article (Archive)