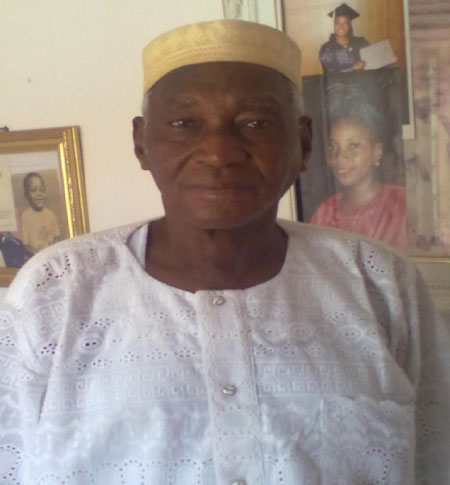 The proprietor and principal of Alieu Badara Jallow Memorial Senior Secondary School, Imam Ousainou Jallow, have been speaking about the success registered by the school and some of the challenges it faces.
Mr Jallow, who doubles as the deputy Imam of the Kairaba Mosque, was speaking in an interview with The Point at the school campus in Brufut.
According to him, he named the school after his late son, who died in 1997 after his graduation from the University of Kansas in USA.
Established on 9 September 2001 and accredited by the Ministry of Education and West Africa Examination Council, the school has an enrollment of 453 students with the boys numbering 204 while the girls' number stands at 249.
"The school has teachers of university degrees, Higher Teachers certificates, as well as diplomas in their respective fields," he indicated, adding that the school had 18 staff including ancillary staff.
Asked about the performance of the students, Imam Jallow indicated that the students have been excelling, noting that the WASSCE results have been encouraging.
"WASSCE and the general management of the school have recognised Alieu Badara Memorial as one of the best schools due to the performance of the students," he said.
He further asserted that in terms of result, students have been scoring nine, eight credits in their exams.
"This is the first private high school in Kombo north and south," he revealed, adding that the school can accommodate up to 600 students.
He adduced that over the years, the school has been faced with challenges of development issues, such as laboratory, computer centre and poor performance of students from their grade nine exams.
However, he indicated that some of the challenges have now been resolved with the intervention of the government through the annual subvention.
"Now the school has nine classrooms and an administrative block with apartment buildings," he said.
He indicated that the school is currently offering a summer studies for the students at the campus. "What we are doing is to help students from poor background to excel in life," he said.
He urged parents to give the school PTA the regular support in other to get the best out of the students while revealing optimism that the enrollment of the students will increase come next academic year.
Read Other Articles In Article (Archive)