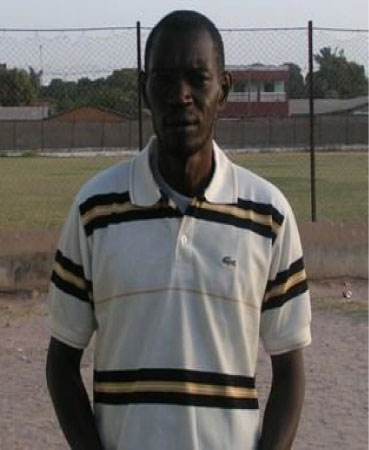 The head coach of Real De Banjul has admitted he was disappointed with his boys because of their goalless draw against Wallidan in the game of the week twenty-one fixtures of the GFA first division league at the Banjul Mini-stadium on Sunday.
Coach Alagie Sarr said: "Our aim was to win all our remaining games of the league but it is disappointing that the players did not perform to expectations today. I will not blame them, however, because they are young players and need to be motivated.
"We (Real De Banjul) played with five midfield players today to attack but they played badly; I think lack of experience also contributed because we only had one experienced defender and a striker in the entire team."
Serious pressure was mounted on his players in their last three games to catch up with Brikama United, who were leading, and win the league, he also noted. "If I had another thing to do than sit and watch Brikama United play then I will do it because we want to win the league but if we want to win the league we have to fight for it and not to depend on other teams to win it for us.  If Brikama United win the league then they deserve it because they fought hard for it."
Real De Banjul would prepare very well for their final game of the league against the Gambia Armed Forces, to be victorious at the end of the game, coach Sarr told Pointsport.
Mansour Jeng, assistant coach of Wallidan, in his remarks on the match, said their players stuck to their game plan, which worked well for them against Real De Banjul, adding that they had been losing the past six games in spite of putting up good performances in all those encounters.
"We created chances but could not capitalise on them and any time we played against Real De Banjul it was always a difficult game but we always wanted to win," he said.
Asked whether there is a problem in Wallidan that is responsible for their poor run of form, Coach Mansour said: "There is no technical, physical or financial problem in Wallidan; it is just that we have not been winning.
"We played better than Real De Banjul today and that shows you that the team is coming up."
He added that their final league game against Young Africans is not going to be an easy encounter given the fact that Young Africans have a young team and looking at the position they are on the league table they deserve respect.
Read Other Articles In Article (Archive)