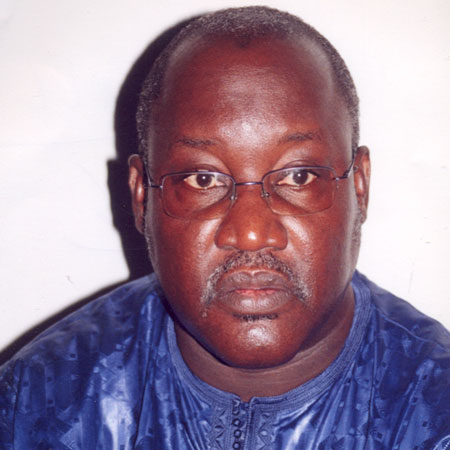 Mr Malle Sall, Air Senegal International Manager for The Gambia, is leaving The Gambia after five years of service.
Mr Sall, whose mission to The Gambia will end on October 31st2008, has now been posted to Cape Verde.
In an interview with this paper, he expressed gratitude to the Gambian authorities and travel agencies for helping them grow their business and customers for the support during his five years in The Gambia.
According to Mr Sall, during his five years in The Gambia, the company had three flights weekly in 2003 but after good marketing they jumped to seven flights per week in 2004.
"In 2008, we operated nine flights weekly; twice on Monday's and on Thursday's. The best result I had was in 2004 when there was not much competition. The best load factor of the company was 85%, which was done by the Banjul office because the business is going regularly and punctually," he explained.
He however added that the tickets in The Gambia are expensive because of taxes, which go up to 52% to 53% of the price of the tickets.
"Our aircraft operating Banjul- Dakar is called Dash 50 seater, which is very good for the short distance. Air Senegal International has a joint partnership with Group Royal Air Maroc since 2000," he said.
Mr. Sall also commended the four staff of the Air Senegal International Banjul office for what he said was bringing the activity of the airline to this level of success.
He further explained, "when I took over in 2003, everything here was manual in the office but in 2004, we computerised everything and in June 1st2008, we started the electronic ticketing".
The Air Senegal boss also added that his wish for The Gambia is to get a shuttle between Banjul- Dakar two flights daily.
"I also want to thank the Gambian authorities specially The Gambia Civil Aviation Authorities, Gambia International Airline for facilitating our job".
Meanwhile, Mrs Mariatou BA will take over from Mr. Malle Sall as head of the Banjul office.
Read Other Articles In Article (Archive)