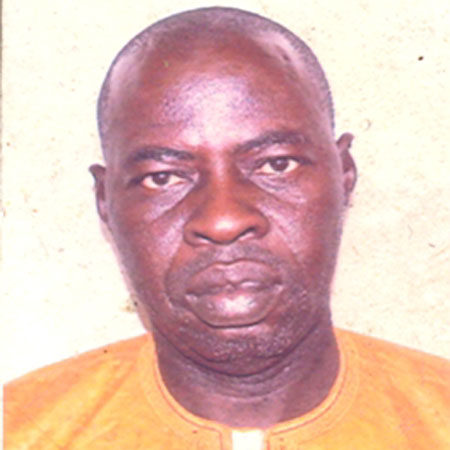 As the race for the Nianija Constituency by-election starts to pick up momentum, the opposition National Reconciliation Party (NRP), through its Campaign Manager, Dullo Bah, has revealed that they will be taking part in the by-elections.
The elections, slated for Thursday 18thDecember 2008, follow the expulsion of Mr. Dawda Manneh, the erstwhile National Assembly Member for the said constituency from the ruling APRC party on whose ticket he was elected to the National Assembly.
Mr. Dawda Manneh, readers will recall, was arrested on Saturday 13thSeptember 2008 together with one Demba Baldeh, an ex-soldier now working as a Security Guard at the Central Bank for allegedly trying to smuggle a large quantity of cannabis sativa, locally called "jamba".
However, the ruling APRC party also seem to be more than optimistic about their chances of regaining its seat as a total number of 13 people have been reported to have filed in their applications to contest for the party in the much-talked about elections.
Speaking to this paper last Wednesday at the party's bureau in Banjul, Mr. Dullo Bah revealed that the party has already identified a candidate to contest the seat, but said that it is too early to make known who that person is.
Mr. Bah, who is quite confident that his party is going to win massively, said, "we've chosen a winning candidate".
He added that the candidate would have the full support of the main opposition United Democratic Party (UDP) who is in coalition with his party.
However Mr. Bah warned that his party would not this time around allow what happened during the Local Government elections when, according to him, his party's candidates were nominated whiles the Governor of the area and the APRC Desk Officer for Central River Region, Ganyie Touray and Honourable Sainey Mbye respectively, looked on.
According to him, while the nomination process was on for his party's candidates, these guys insisted on staying in the nomination hall. He added that because they didn't want any clash they carried on the nominations in the presence of these people.
"This time around I will be ready to use my political strength if these people want to do the same to get them out of the nomination place," he said.
Political annalists however believe that with both opposing sides apparently brimming with confidence to secure the Nianja National Assembly seat, any prediction as to the potential winner will have to reckon with the tendency of sudden changes in political fortunes.
Read Other Articles In Article (Archive)