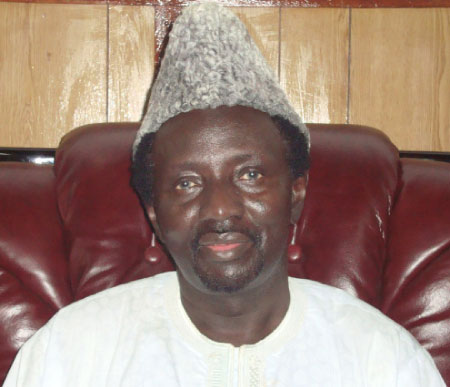 The Ahmadiyaa Muslim Jama'at in The Gambia last weekend held its 37th annual Jalsa Salana at the Masroor Senior Secondary School in Old Yundum.
The holy gathering, which brought together thousands of worshippers across the country and beyond, was headed by the Amir of the Ahmadiyaa Muslim Jama'at in The Gambia, Baba F. Trawally.
Speaking at the gathering, Amir Trawally said the gathering was meant to purify their souls and seek salvation from the creator, the Almighty Allah in our moral and spiritual development and well-being.
According to him, the Almighty Allah said in the Holy Quran that every man has an objective to which he devotes his attention. He then urged the believers to dedicate themselves to seeking righteousness and his love and pleasure.
This, he added, does not mean that man should not pursue worldly objectives, but that the pursuit should not divert his attention from the purpose of his existence, noting that global peace and unity, is possible only when humanity is devoted to Allah.
'If the heart is filled with the love of Allah, social and other evils like greed and injustice that provoke disorder are arrested,' he stated.
He noted that neither the East nor the West, the North or the South, is protected from the political, social and economic strife.
Amir Trawally explained that the Holy Prophet Muhammed SAW has warned believers to be very much mindful of greed, because it devours and destroys good, just like the way fire consumes wood.
'A greedy man becomes unmindful of others rights and dues, as he is overcome and blinded by his selfish and ulterior motives,' he stated.
Devotion to Allah, he added, is the only means for purifying the hearts and riding it out of greed and Islam, which is the only religion today that guides man to that true devotion.
For his part, the Alkalo of Old Yundum, Alhagie Ebrima Faye, commended the Jama'at for their intervention in the educational sector and for bringing Masroor Senior Secondary to the doorstep of the people ofOld Yundum.
The gathering ended with the awarding of certificates to outstanding students.
Read Other Articles In Article (Archive)