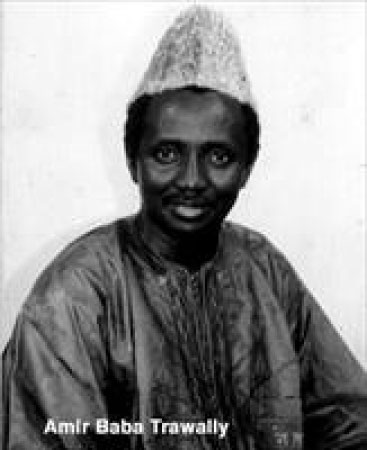 The Ahmadiyya Muslim Jama'at in The Gambia recently celebrated their 36th annual Jalsa Salana (convention) at the Masroor Senior Secondary School in Old Yundum.
In his address to the gathering, Amir Baba F. Trawally, said the world is going through turbulent times at all fronts with no one safe from the crises, especially the Muslim world, which is seriously affected.
"If this crisis is not properly checked a global catastrophe is inevitable," he warned.
Amir Trawally further explained that the holy prophet Muhammed (SAW) appeared in the sixth century when the world was going through the same kind of disorder, but through his perfect teaching of Islam, he was able to establish peace, love and unity to a magnitude of people never known in human history.
Amir Trawally added that without the excellent conduct and highest moral of the holy prophet (SAW), he would not have achieved what he achieved, adding that the holy Qur'an describes him as the professor of the excellent moral qualities.
Trawally also said the holy prophet (SAW) loves his creator with all his heart, mind and soul, adding that the truth is one of the highest moral qualities the holy prophet has possessed is the name AL-Ameen; even his enemies testify to his truthfulness, and the justice that the world cries so much for cannot be attained without his moral qualities.
He said let worldly leaders and their subject, especially in the Muslim countries, adopt the beautiful teaching and practice of our noble prophet Muhammed (SAW).
He said the dealings of the government should be based on truth and justice, and vested interest should not make them to overlook it.
Buba Bojang, the National Assembly member for Foni Kansala, who is one of the speakers, told the gathering:"This is a great blessing for the Islamic Uma, for people to come together and learn the best practice of Islam."
"It is a tradition of the holy prophet for people to gather together and learn the best practice of Islam," he added, urging the delegates to learn and adopt the teaching of the holy prophet (SAW) during the course of the Jalsa Salana, annual convention.
Read Other Articles In Article (Archive)