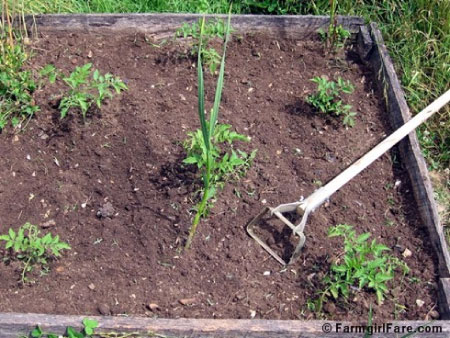 Welcome to Agricultural Spectrum (AS) a new column to bring into the limelight the plight of farmers, and the challenges, achievements and developments in the agricultural sector.
It will also look in-depth at the strides and gains registered so far, as well as discuss solutions to problems confronting players involved in the development of the sector.
The column will feature great personalities that have contributed, and continue to contribute to the development of the sector from colonial era to date with a view to giving our readers the origins of agricultural development in The Gambia and beyond.
In this maiden issue, we bring you a write up based on an interview Agricultural Spectrum had with the women gardeners of the Bakau Horticultural Garden at Mile Seven areas opposite GRTS radio.
The women lamented constraints such as lack of wells, destruction caused by pest or insects, lack of fertilizer, proper fencing, and access to loans,  among other factors affecting them at the country's biggest horticultural garden.
This columnist walked into the garden at around 2 pm on Sunday, and saw women busy watering, while some harvesting and weeding their garden beds.
The women interviewed called for the government's intervention in the area of provision of boreholes, tractors and sprinklers.
The common vegetables grown at the garden include tomatoes, onions, cabbage, sweet pepper, carrots, and garden egg, among others. The women also cultivate rice during the rainy season, and do gardening in the dry season.
Binta Marong, who spent more than 30 years at the Bakau women's garden, said in the interview:
"We are faced with many constraints in this garden, including lack of proper wells. Most of our wells are running out of water on a daily basis. This has forced many of us to come to work as early as 6 am to have water, since the wells run out before mid day.
"We are also faced with problems of fertilizer. A cup of fertilizer costs us D10, which cannot even cover the whole garden bed. This has frustrated our efforts."
Despite these constraints, Binta Marong feels that the garden has greatly helped her and her family with a good source of income.
"We derive a lot benefits from this garden; this where I feed my family; pay for the children's education and health bills. All year, we are engaged in faming. When it is the rainy season, we grow rice and in the dry season we grow vegetables in the garden."
She called for government support in providing a borehole, fertilizers, and other inputs.
"We cry on  daily basis for assistance, but to no avail", she said.
"Many women were reluctant to engage in gardening before, but now most inhabitants of Bakau are having garden beds, working hard to feed their families. We have to come together and assist one another as the men alone cannot do," Ms Marong told Agricultural Spectrum.
Soto Daffeh, one of the founders of the garden, also spoke to A.S.
"I was in this garden since it started, many decades ago. The only profession I know is gardening."
"This garden is useful to us. If you have any problem that you want to solve, sales from the garden will help settle, if not all, but many. We use the money we have here to pay for medical bills, school fees, and if one has no problems to solve, then she saves the money somewhere."
According to Daffeh, many boys in Bakau went to Europe or aboard through the proceeds of  the garden, after their parents work hard every day to save money for them to travel. Many children are in school today, thanks to the garden, she added.
Since the advent of the garden, difficulties local women face have tremendously reduced, as many of them are now self-reliant.
"We still have problems in our garden. These range from pests, wells drying up, and fencing which is also a big problem, since thieves will come at night to steal our produce. We don't have fertilizer, and many of us cannot afford to buy fertilizer.
She appealed to the government to help them with a borehole, fertilizers; seeds, and garden equipment.
"Water is our major problem. If water is in abundant, people will see another difference in production," the old woman said.
Hawa Bonjang, a member of the garden said:
"Fertilizer, seeds, and wells are our major constraints here; now we buy seeds on our own compared to those days. Seeds are expensive to procure, and we have to go to Senegal to buy some of these seeds."
She said that the absence of the above are seriously retarding their work at the Bakau garden, adding that they have got news that there is a fertilizer shortage in town, which will seriously affect their work.
"This is where we earn our living. If government is doing 10%, let them increase what they are doing. We are thanking the president for being with the women. He has never abandoned us; we shall also remain loyal to him."
She said most women at the garden work 12 hours every day, but this has been frustrated by lack of fertilizer, adequate water supply and fence.
Fatou Gaye and Fatou Ndure all shared similar comments, calling on agricultural partners and agencies as well as the government to come to their aid.
Agricultural Spectrum Statement of the Week: "Eat what you grow and grow what you eat."
Read agricultural spectrum every Tuesday for agricultural developments in The Gambia and beyond.
For comments, suggestions, and recommendations, please contact +220-347134/6277556 or by email at saineymarenah@yamil.com
Read Other Articles In Article (Archive)