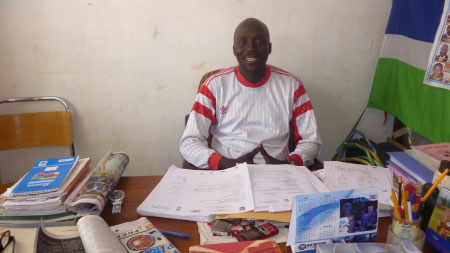 The Gambia Handball Association, in a bid to develop school sport in the country, will soon be organising courses for teachers in handball as part of efforts at introducing the game to students.
The teachers, who will be part of the training, are expected to teach students on the laws of the game.
This will be the first time in the history of handball in The Gambia, because, according to the secretary general of the association, Haruna Cham, they are now targeting young people at the grassroots level and that cannot be done without developing their teachers, he says.
Mr Cham added: "The course is designed for physical education teachers teaching students at the ages of 8 through 11.The course will be conducted under the slogan: FUN, ACTIVITY and LEARING."
According to the secretary general of the association, the programme will be an interesting one because it will make the teachers attending the course to interact and know each other, change ideas and come to conclusions for the betterment of the game of handball.
However the trainer, who will be coming in is an expert in handball.
Hepa l will be working with the local handball men on the ground for the smooth running of the course.
International Handball Federation expert, together with the national federation, will offer a minimum of 3 courses staged in the same period, which also accords the national federation the opportunity to benefit from the knowledge and experience of the nominated IHF expert.
The course content and introduction to handball will look into the simplified rules and regulations which cover methods of planning, ball handling, small games, tactical games, basic defence play, basic attack play and basic goalkeeping.
Read Other Articles In Article (Archive)