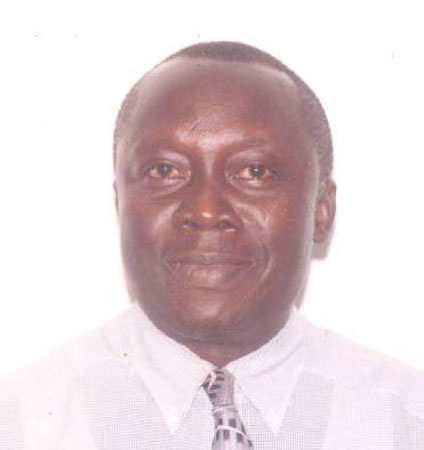 (Friday October 17, 2014 Issue)
The Minister of Agriculture has said there is need to introduce inexpensive technologies, increased incentives and favourable policies to make farming remunerative and to transform subsistence farmers into entrepreneurs.
Solomon Owens said it is time now to stimulate active polices that are sustainable and environmentally-friendly in the development of agricultural system.
In a statement to mark World Food Day on 16 October, the Agriculture Minister said the government is setting the pace for the much-needed boost to the productivity of major crops such as rice by coming up with programmes like the Gambia National Agricultural Investment Programme and Vision 2016.
The theme of this year's World Food Day is 'Family Farming: Feeding the World, Caring for the Earth'.The theme is said to be chosen to raise the profile of family farming and smallholder farmers.
Mr Owens said the theme focuses world attention on the significant role of family farming in eradicating hunger and poverty, among other areas.
Hungry food producers
Statistics indicates that an estimated 26% of the world's children are stunted due to malnutrition and 2 billion people suffer from one or more micro-nutrient deficiencies.Over 70% of the food insecure lives in the rural areas of Africa, Asia, Latin America and Near East.
The Agriculture Minister said many of the food insecure people are family farmers and smallholders.
"For that matter these family farmers feed the world, yet they are hungry themselves," Mr Owens said.
"The question must therefore be asked why are farmers, who produce food for the world, go hungry themselves?"
Mr Owens said the answers to these questions are complex, but it is easy to see that by focusing on the needs of these family farmers, the global hunger problem could be reduced significantly.
Many family farmers lack access to good seeds, adequate storage for their crops, transportation, well-functioning markets, financing, and policy support.
"Supporting family farmers in these areas can improve productivity; reduce food losses and increased farmer's income," the Agriculture Minister said.
He said the government would continue to place greater emphasis and focus on emerging issues like climate change, natural resource degradation, and concerns for bio-safety, restrictive trade regimes, competitiveness of farm produce, improvement in farm income, shift in the consumption pattern towards processed food and increased demand for food items of animal origin.
Seed Act
The Agriculture Minister said cognizant of the fact that seed and plants materials are crucial productivity-enhancing factors, the National Seed Act is now develop to an advanced stage.
"When finalised, will be invoked to produce quality seeds, with an emphasis on improving the seed replacement rate for all crops," he said.
Read Other Articles In Article (Archive)