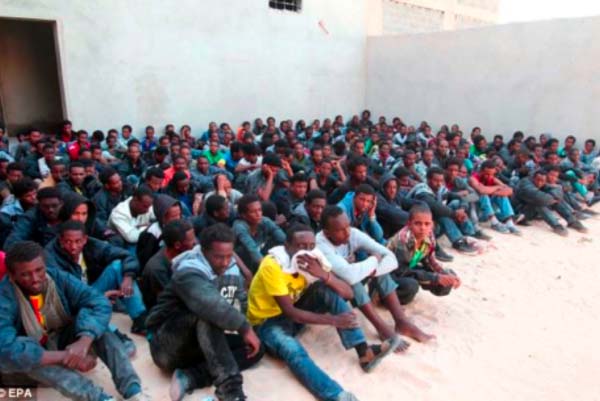 Despite the Euro crisis taking its toll on most European countries like Spain and Italy, just to mention few, and the dangers associated with illegal migration, many African youths are still forcing their way to Europe; though some were reported to use the "back way" because of the war in their native countries like Syria.
Recently, Italian authorities said its coast guards rescued more than 400 Africans from the sea, who were illegally immigrating.
They comprises youths from several African countries, who were making their way to southern Italy, when they intercepted their boat off the coast of a North African country, some 16 km off the coast of Tripoli, Libya, heading to Italy.
Back home in The Gambia, despite the concerted efforts of the immigration officials and their partners and sister security personnel, illegal migration is still a major challenge, as it is in most African countries, most especially North and West African countries.
In fact, sadly enough, during the Libyan crisis, the Gambia government evacuated many of its citizens, most of them illegal migrants, from the North African country.
They couldn't proceed some due to financial difficulties and some were under detention.
Many of them are rumoured to have returned, vowing to enter Europe or die; but they will keep on trying.
It is now becoming clear that without seriously addressing the root causes of many of our youths migrating to Europe illegally, we would find it extremely difficult to succeed against the menace.
African youths need to put at the back of their minds that whatever is glittering is not gold; that going to Europe doesn't necessarily mean that one has succeeded in life, considering too the risks involved when they embark on this dangerous journey.
Many lives and valuable items have perished, as a result of the "back way", but still African youths see the journey as the only solution in life for one to achieve success, which is a wrong concept.
We, therefore, recommend that more vocational training centers be built for our youths, more decentralized loan schemes, and national job recruitment centers like National Youth Scheme (NYSS) also be constructed for youth empowerment.
Youth exchange programmes' should also be initiated between our youths and youths in counties like Spain, Finland and Italy.
Youth counseling centers should be built in the major towns to lecture our young people on the dangers associated with illegal migration, and about the opportunities available at home.
Youths interested in business should be encouraged to take up entrepreneurship ventures, to empower them economically.
Finally, we recommended that the Gambian government starts a television and radio campaign to keep our potential illegal migrants from trying to travel to Europe.
Read Other Articles In Article (Archive)