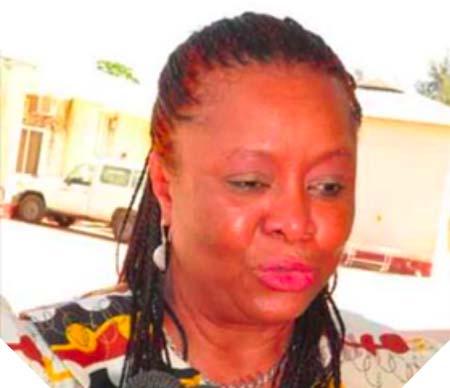 The United Nations Development Programme (UNDP) Tuesday launched the African Economic Outlook report for 2016 on sustainable Cities and Structural Transformation.

The launching, held at the UN Library at Cape Point, was presided over by the permanent secretary at the Ministry of Lands and Local Government, Bulli Dibba.
PS Dibba stressed that the yearly report contains national notes with projections on macroeconomic changes, social and human advancement patterns and insights for each of the 54 African nations.
With its extraordinary theme on Sustainable Cities and Structural transformation, the 2016 version of the African Economic Outlook examines the assorted qualities and particular elements of the mainland's urbanisation process.
He stressed that the urban growth experienced in The Gambia is currently accompanied by slow structural transformation, mainly due to a lack of proper urban planning, which leads to costly urban sprawl and uncontrolled development.
According to PS Dibba, The Gambia does not have an urban policy; as a result, his ministry intends to begin the process of formulating and adopting one.
"The rapid urbanization experienced in The Gambia is driven by the pursuit of employment and a better life, which are often lacking in rural areas."
Achieving the United Nations Millennium Development Goals towards the eradication of poverty and hunger, would depend partly on how well Gambia is able to manage its urban areas, he went on.
Dibba thanked the UNDP for their hard work and generosity in launching the report.
In her launching statement, the UNDP Resident Representative, Ms Ade Mamonyane Lekoetje, said the African Economic Outlook report, includes statistics and 54 individual country notes, and is produced annually by the African Development Bank, the OECD development centre and the United Nations Development Programme.
She explained that the report was jointly launched during the AFDB annual meeting held in Lusaka on 23 May 2016.
The report addresses harnessing the full potential of Africa's rapid urbanization.
Ms Lekoetje said foreign direct investment is forecast to reach USD73.5 billion in 2015 underpinned by increasing Greenfield investment from China - which remains Africa's largest trade partner after the European Union.
The report also shows an increase in intra-African and outward FDI flows, indicating South African companies as the leading investors on the continent.
She noted that the report reveals that African countries have made progress with gains in education, health and living standards.
The human development level in Africa has increased since 2000, with 17 out of 52 countries reaching middle or high levels of development.
Read Other Articles In Article (Archive)