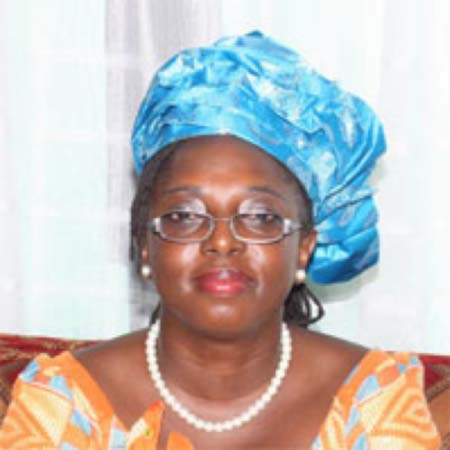 A delegation of the African Commission of Human People's Rights that just concluded a human rights promotion mission to The Gambia has emphasised the need for a victim-centred transitional justice mechanism.

The delegation said such a mechanism would facilitate truth, justice, reparations, healing and reconciliation.
Speaking at a press conference on Monday, Jamesina Essie L. King, commissioner responsible for the promotion and protection of human and people's rights and chairperson of the Working group on economic, social and cultural rights in Africa, said such a mechanism should be inclusive, participatory and take into account the needs of women and children affected.
"The Commission notes The Gambia's plans towards the establishment of a national human right institution for the protection and promotion of human rights, and efforts to establish transitional justice mechanisms, including a truth and reconciliation body," she said.
Commissioner Reine Alapini Gansou, special rapporteur on Human Rights Defenders in Africa, said efforts to promote reconciliation and provide justice to victims of human rights violations which took place under the former regime is laudable.
However, he said in such efforts, the government should incorporate the promotion and protection of human rights in all its actions as well as in the legal, policy and institutional reforms and address past and continuing human rights violations.
The mission was dispatched to The Gambia from 19 to 24 April 2017. The task of the mission was, among other things, to promote the African Charter and all other regional and international human rights instruments that The Gambia has ratified. The mission was also tasked to strengthen relations between the African Commission and the new government of The Gambia.
The mission met with government officials including Speaker of the National Assembly, the Chief Justice, and civil society bodies and NGOs.
It visited the prisons and detention centres across the country and interacted with inmates.
It "notes and appreciates the unequivocal resolve of the government and the people of The Gambia to promote and protect human and people's rights, and to reverse the culture of impunity for human rights violations. "
However, it urged that government should submit its overdue periodic reports to the Commission.
Read Other Articles In Article (Archive)