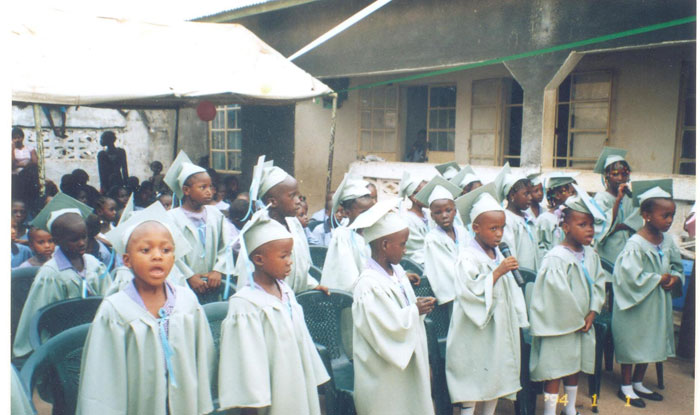 Advance Nursery and Lower Basic School in London Corner, Serekunda last Saturday 11th July 2009, held its annual graduation and 14th anniversary celebration at a ceremony held in the school's premises.
Delivering her school's annual report, the Headmistress of the school, Ms. Mbayang Jobe said she has the noble duty to welcome the parents and invited guests to the graduation ceremony.
According to her, the presence of the invited guests at the occasion was both a moral boaster, as well as an assurance that the school is contributing towards the development of the Gambia.
She said her school is doing well in the following subjects: English, religious knowledge, French, computer, etc. Headmistress Jobe said during 2008/2009 academic year, her school got a new computer lab, adding that nursery one to grade five have both got six computers each.
In May 2008, Headmistress Jobe went on, seven pupils sat to grade three National Assessment Test (NAT) and came out with favourable results. She said in June this year, fifteen pupils from grade three and fifteen pupils from grade five sat to the NAT, adding that the school was still awaiting the results with great expectation.
She informed the august gathering that in June this year, her school organised a one-day staff development workshop for teachers on the theme, "Scheme of work and lesson plan preparations, ethics of the school environment and management".
The pupil also debated on the subject, entitled "Corporal punishment should be maintained in schools".
All the outgoing pupils were awarded certificates and some parents for their contributions to the development of the school.
Other speakers included Ms. Dusu Sima, who represented the Regional Director for Region One, Mrs. Anna John Ceesay, Nuru Adams the father of the school, among others.  
Read Other Articles In Article (Archive)