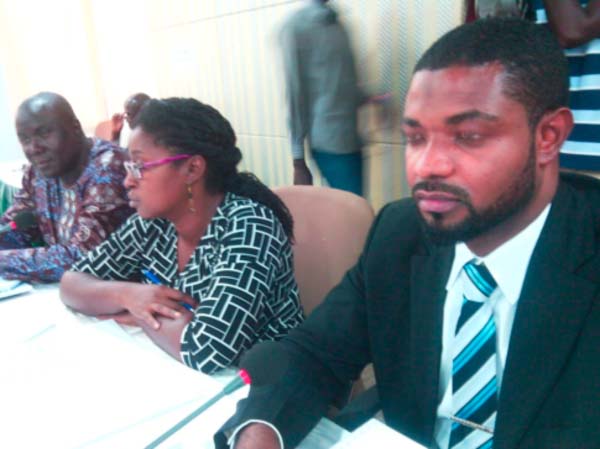 Penda Gibril-Tommy, executive director of Alternative Dispute Resolution Secretariat (ADRS), Monday told the joint session of the Public Accounts Committee and Public Enterprises Committee (PAC/PEC) of the National Assembly that the role of the secretariat is not only to work in the urban, but also in the rural areas.
She said they are working earnestly through their already existing ADR structures in the communities, to help establish dispute resolution mechanisms that would work effectively for them, taking note of cultural, ethnic and religious issues.
Presenting the ADRS activity report for 2014 before deputies, Penda Gibril-Tommy said the aim of the secretariat is to make the ADR the first means or station for individuals and companies to resolve their issues.
"ADR can be found in the urban area and in the rural area, and some villages have ADR committees in place to help community members.
"In everything we do, we acknowledge that success is only possible with good partnerships. We would like to thank our partners in development for their continued support. We continue to forge new partnerships which will become trustful in our mutual quest to serve the peoples of the country," said the ADR executive director.
The Secretariat would also like to thank the government, its developmentpartners in particular the United Nations Development Programme, the Ministry of Justice, its sister agencies and the various stakeholders in ADR for their continued support to the secretariat and the ADR.
The secretariat looks forward to building on their partnerships and creating new ones in an effort to strengthen its service delivery and in fulfilling its mandate, she added.
Read Other Articles In Article (Archive)