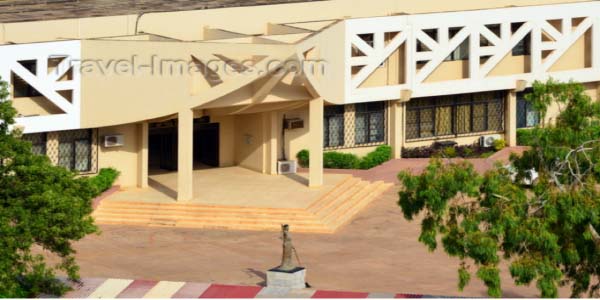 The adoption of briefs in the case involving 14 supporters of the United Democratic Party (UDP) was yesterday delayed due to the late serving of briefs from the prosecution.

The accused persons are Bakary Jammeh, Kaddy Samateh, Lele Bojang, Alkali Sanneh, Yaya Fatty, Muhammed Singhateh, Kemo Touray, Bakary Marong, Buba Mass, Alagie Saidykhan, Tombong Njie, Modou Sarr, Sheriff Suma and Lamin Dampha.
They are being tried on seven counts of conspiracy to commit felony, unlawful assembly, riot, incitement of violence, interfering with vehicle, holding a procession without a permit, and disobeying an order to disperse, which they all denied.
The case is before Justice Otaba of the Special Criminal Division of the Banjul High Court.
Lawyer Hawa Sisay-Sabally, the lead defence counsel for the accused persons, informed the court that the matter was slated for adoption of briefs, but they were served with the respondent's brief in court.
She continued: "We need to file our reply on points of law, and I am asking for up to Monday to file."
There was no objection from state counsel B. Jaiteh, but he applied for the substantive matter to be adjourned until 17 October 2016.
"The procedure in this jurisdiction is when a pending application is before the court, it is dealt with and disposed of before date is taken. My application is to be given time till Monday to file a reply on points of law; so date cannot be taken," submitted barrister Sisay-Sabally.
In his ruling, Justice Otaba gave the applicants time until Monday 17 October 2016, to file their reply on points of law and serve the respondent.
He further ruled that hearing of the substantive matter would begin in earnest after the ruling on the application.
The case was adjourned until 18 October 2016, at 1pm, for adoption of briefs.
Read Other Articles In Article (Archive)