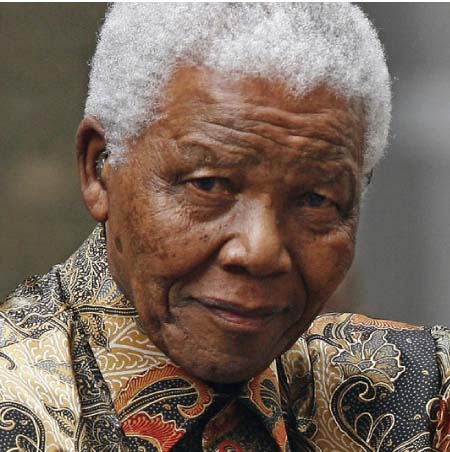 "Poverty is not an accident; like slavery and apartheid, it is manmade and can be removed by the actions of human beings." Nelson Mandela.
On the announcement of the sad news of Nelson Mandela's passing last night (5 December 2013), ActionAid South Africa's Director, Fatima Shabodien said: "This is a moment to reflect on what a world without Mandela might have been like.
"Mandela's life was one of selfless service to South Africa, Africa and the world. He offered us all a role model for leadership that lives the political values it preaches and acts in honour of human rights, justice and dignity for all, without abusing its position of power.
"Mandela believed that overcoming poverty is not a task of charity, but an act of justice. He taught that poverty is manmade and can therefore be overcome and eradicated by the actions of people.
"We hold his memory in love and let him go in love wishing his family peace and comfort. It is our turn to act to now and take the future in our own hands, by living his example of humility, integrity.
Read Other Articles In Article (Archive)