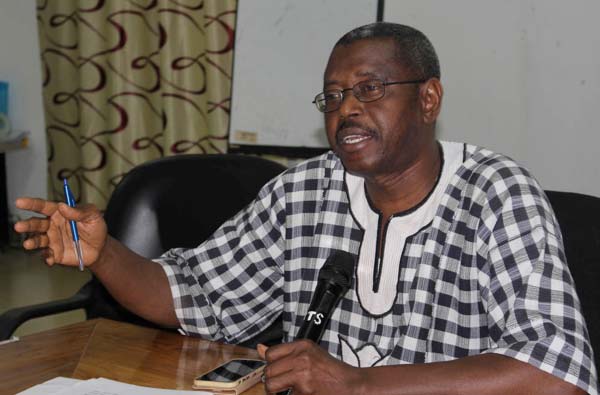 ActionAid International-The Gambia yesterday hosted a sensitisation forum with Law Enforcement agents on child rights and protection to add positive influence on the rights of the children.

The event held at ActionAid building, was part of the EU-sponsored project.
The Executive Director of ActionAid The Gambia, Omar Badjie, in his welcome remarks, said they should strive to nurture children who would grow into adulthood with love, protection, security and peace.
As signatories to major international legal instruments like the Convention on the Rights of the Child (CRC), the African Charter on the Rights and Welfare of the Child (ACRWC) and the Convention on the Elimination of all forms of Discrimination against Women (CEDAW), they have taken commitments to provide an enabling environment where all children grow to their full potentials.
"The state is the primary duty bearer and protector of children; it is a collective responsibility," he said.
The stakeholders should effectively participate in ensuring that the right environment is provided for the children, he added.
Mr Badjie mentioned that the law enforcement officers are the first contact when violations take place.
Both the perpetrators and children whose rights are violated interact with them, and it is their duty to analyze situations and handle cases in the right way as they have huge responsibility in children's welfare.
Therefore, he went on, it was important for law enforcement agents to undergo training to take the right decision to provide the needed protection to things affecting children, and better understand what constitutes a rights violation and what actions to take.
He further said ActionAid takes a human rights -based approach to development, with emphasis on building partnerships with key development players in programme formulation and implementation.
The Child Protection Alliance and FAWEGAM are implementing the project whilst ActionAid plays a supervisory role.
The aim of the project is to empower child-focussed organizations to promote children's rights in three regions of The Gambia namely, LRR, CRR and URR, and it is funded by the European Union.
The focus is on empowering people and their organizations to advocate for their rights to be met by various duty bearers.
Their role is to ensure relevant and quality education for every child; no child sleeps hungry; to stop child trafficking in the West Africa sub-region and violence against children.
There are many constraints and challenges in child protection, which include abuse and exploitation of children, especially on sex tourism, trafficking in persons, early and forced marriage, corporal punishment and FGM.
Therefore, it is the duty of everyone to take responsibility and not to accept or condone any form of abuse of innocent children.
Read Other Articles In Article (Archive)