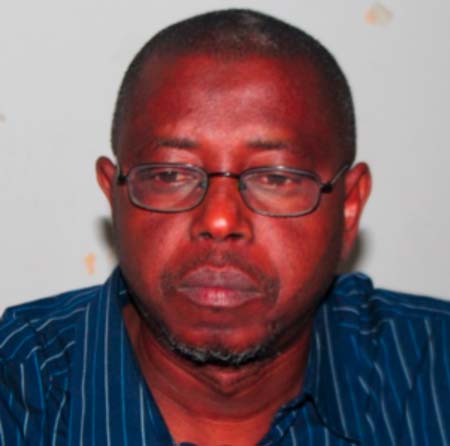 Omar Badji is the new Executive Director of ActionAid International The Gambia (AAITG). Badji until his appointment was head of programmes and policy, and took over in January 2014.
He is based at the AAITG head office in Kanifing, and succeeds Dr. Kujejatou Manneh whose term ended in December 2013.
"I have been in ActionAid for over 20 years simply because of the conducive and democratic work environment of the organisation. In ActionAid with hard work, commitment and honesty the sky is the limit", Badji said following his appointment.
Omar Badji has worked for ActionAid for more than 20 years and has served as interim country director for ActionAid Senegal, Guinea Bissau, and The Gambia.
Before joining ActionAid, Badji worked for the departments of Forestry and Agriculture.
He attended Gambia High School in Banjul, and holds a B.Sc. in General Agriculture from Sierra Leone and a Master's degree in Rural Development from the University of East Anglia in United Kingdom.
Badji has attended many training programmes and also represented ActionAid International The Gambia at many international meetings.
AAITG is an affiliate member of the ActionAid International Federation, a global movement of people working together to further human rights for all and defeat poverty
In his new role, Omar Badji will lead the work of AAITG, coordinating its work and strengthening its partnerships to ensure greater positive impact of programme interventions on the lives and livelihoods of people living in poverty.
Badji has been the focal point for human security for AAITG since 2000. He led and coordinated disaster response interventions in the country programme. He attended several capacity building/training exercises in disaster response organized by ActionAid.
In 2002 and 2012, Badji played a critical role in the drought response exercises and also in the development of the Resilience Building Plan for both The Gambia and Senegal.
AAITG board chairperson Amie Bensouda, who led the recruitment said: "Omar is a long serving staff of Action Aid International dedicated to its ideals and committed to its mission of working with the poor, powerless and excluded to eradicate poverty and injustice. He was selected through a rigorous and highly competitive international process because he is the right person for the job. We expect him to deliver and have no doubt that he will with the support of staff, partners and all other stakeholders."
Read Other Articles In Article (Archive)