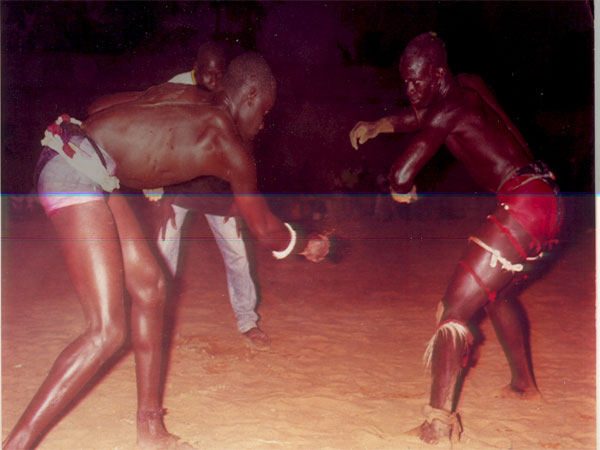 Action has grabbed the championship title against Kombo Joof in the wrestling contest staged by Semega Promotion on 12 January 2013 at the Serrekunda West Mini Stadium in 24 seconds, sports time.
Earlier in the competition, Mbethio beat Black Magic in 35 seconds, followed by Doulea Less defeat of Guigy in 5 seconds the fastest among all the battles.
In a muscle and fisticuff of 14 minutes, a two-time consecutive winner in hot contests, Valdo, was defeated by Santa Yalla. This was the most prolonged battle in Saturday's contests.
However, 40 seconds covered the win of Ernest Jatta over Boy Bakau.
In another development, five Senegalese female wrestlers from Casamance slapped their opponents in The Gambia in series.
Amie Jatta, Silvie, Fina Jarjue, Nokadu and Akira, all from Casamance, pulled down Olu, Mariatou, Tuti Coley, Banna and Madou, all Gambians, respectively.
The female wrestling competition was also part of strengthening the relationship between Gambian and Senegalese wrestlers.
Read Other Articles In Article (Archive)